Papa Smurf
Best Time
Spring, Summer, Fall, Winter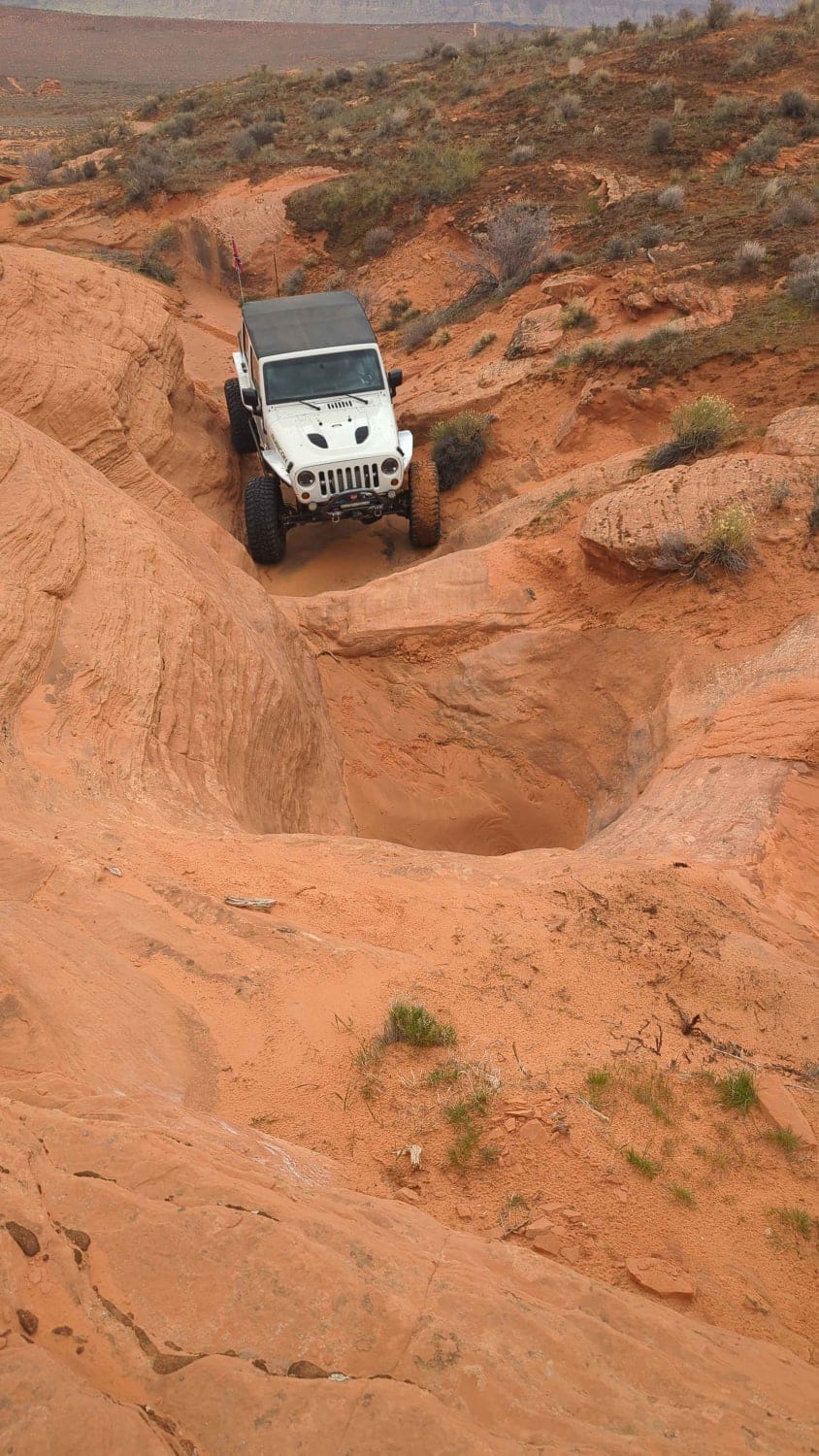 5
Trail Overview
Papa Smurf is a 1.5-mile modified version of the old lesser-known trail on Sand Mountain "Smurfette." Nestled in the area between Front Range and The Fallen are a bunch of ledges, waterfalls, and ravines that make up Papa Smurf. Some of these obstacles have no bypasses providing for a trail rating of 8 out of 10. The trail starts at Fenceline Road where it drops down and cuts across the finish line of the Front Range trail. Shortly after the trail has a series of obstacles unique to Papa Smurf. Continuing down the trail crosses a challenging rock ravine that requires full commitment to climb to the top. Shortly after climbing out of the ravine begins switching back and forth through some fun and challenging waterfalls on the section of the trail formally called "Smurfette." The trail pops out next to the famous obstacle known as "The Chute." The trail then drops down what is commonly used as a connector trail towards the entrance to The Fallen, only to double back up the hill to follow a challenging wash back to the top of the ridge to finish the trail. After finishing the trail head north back to "The Chute" plateau and make a quick run up the obstacle to ending the day.
Difficulty
The trail consists of rock, sand, and considerable slickrock with many steps exceeding 48". Steep inclines and declines are prevalent. Enhanced off-road equipment is required including locking devices (front & rear), minimum 35" tires, maximum vehicle ground clearance, and tow hooks. A winch is desirable. Excellent driving skills are required. Vehicle mechanical or body damage is likely. Rollover possibilities exist.
History
Papa Smurf was created by adding an additional 1 mile to the existing "Smurfette" and renaming the trail in 2022 and was first run as part of Trail Hero 2022.
Technical Rating