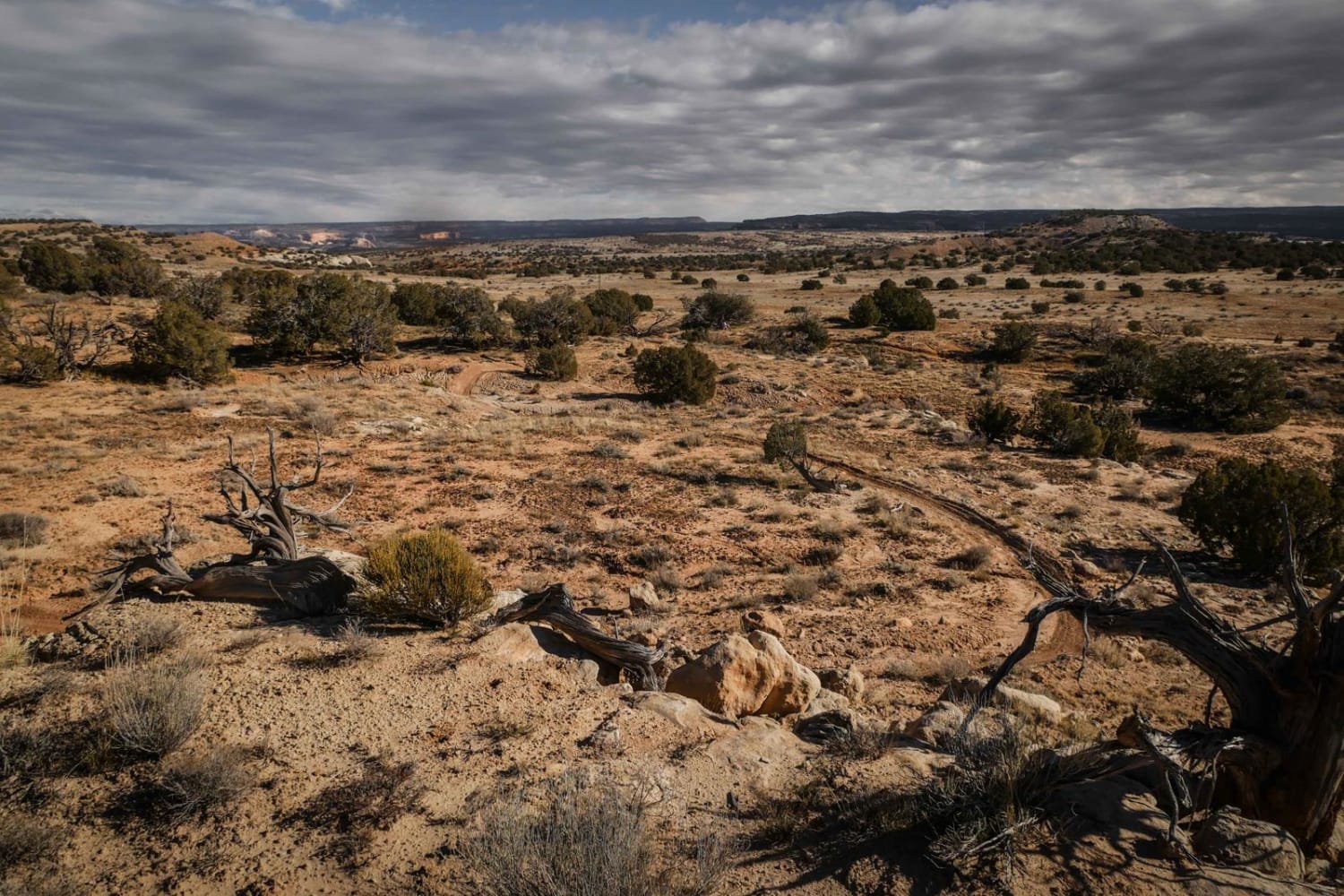 11
Trail Overview
This 27-mile loop is a destination ride near the Westwater trail system in Utah. The entire loop is a fun and scenic ride that takes you through so many various desert landscapes with moderate obstacles, tons of sand, and fantastic views the entire way. The trail has a little bit of everything you can imagine in the desert. It's a mix of red dirt with loose rocks, slick rock slab sections, twisty turns through desert sagebrush and pinon pine, sandy ridge lines, sand hills, rock ledges, and red sandy washes. It's mostly fast and flowy with moderate obstacles scattered throughout for a bit of a challenge. The entire loop is well-marked with trail signs that make it easy to follow, especially because it converges with the Kokopelli and other dirt roads several times. The trail has been re-routed and a section closed due to private land, so make sure to follow the trail signs for Mel's Loop. This trail gets a fair amount of use, so visit in the off-season for cooler temperatures and less traffic. There are tons of whoops, but they are worth it in order to complete the trail in its entirety and to get to see all the different terrain the trail takes you through.
Difficulty
The moderate difficulty of the loop is pretty consistent with several moderate rock ledges throughout the trail, and tons of sand, but mostly is a fun and scenic trail.
Status Reports
There are no status reports yet for this trail.