Lockhart Basin
This beautiful trail sits just below the western rim of Canyon Rims Recreation Area.
Best Time
Spring/Summer/Fall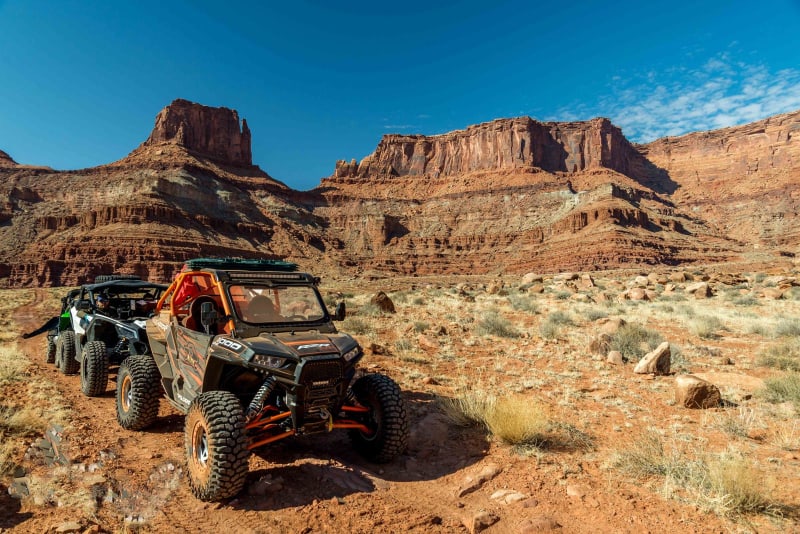 21
Trail Overview
Lockhart Basin is way off the beaten path, incredibly rough and rocky, and borders Canyonlands National Park. It's not safe to take this one alone. Give yourself plently of time if you expect to get through it in one day. Add Lockhart Canyon for a fun overnight trip, but don't forget extra water and fuel. Hamburger Rock Campground is available for a small fee. Avoid Canyonlands National Park if you're riding an ATV or UTV.
Difficulty
Difficult. The first 2 miles is the toughest part. After that, it's mostly moderate with intermittent mildly difficult spots. Heavy rains can make it worse. After Waypoint 04, it's easier. Aggressive, stock, high-clearance 4x4 SUVs can do it with experienced driver.
Technical Rating