Leeds Cr-Cottonwood North Spur #30903
Best Time
Spring, Summer, Fall, Winter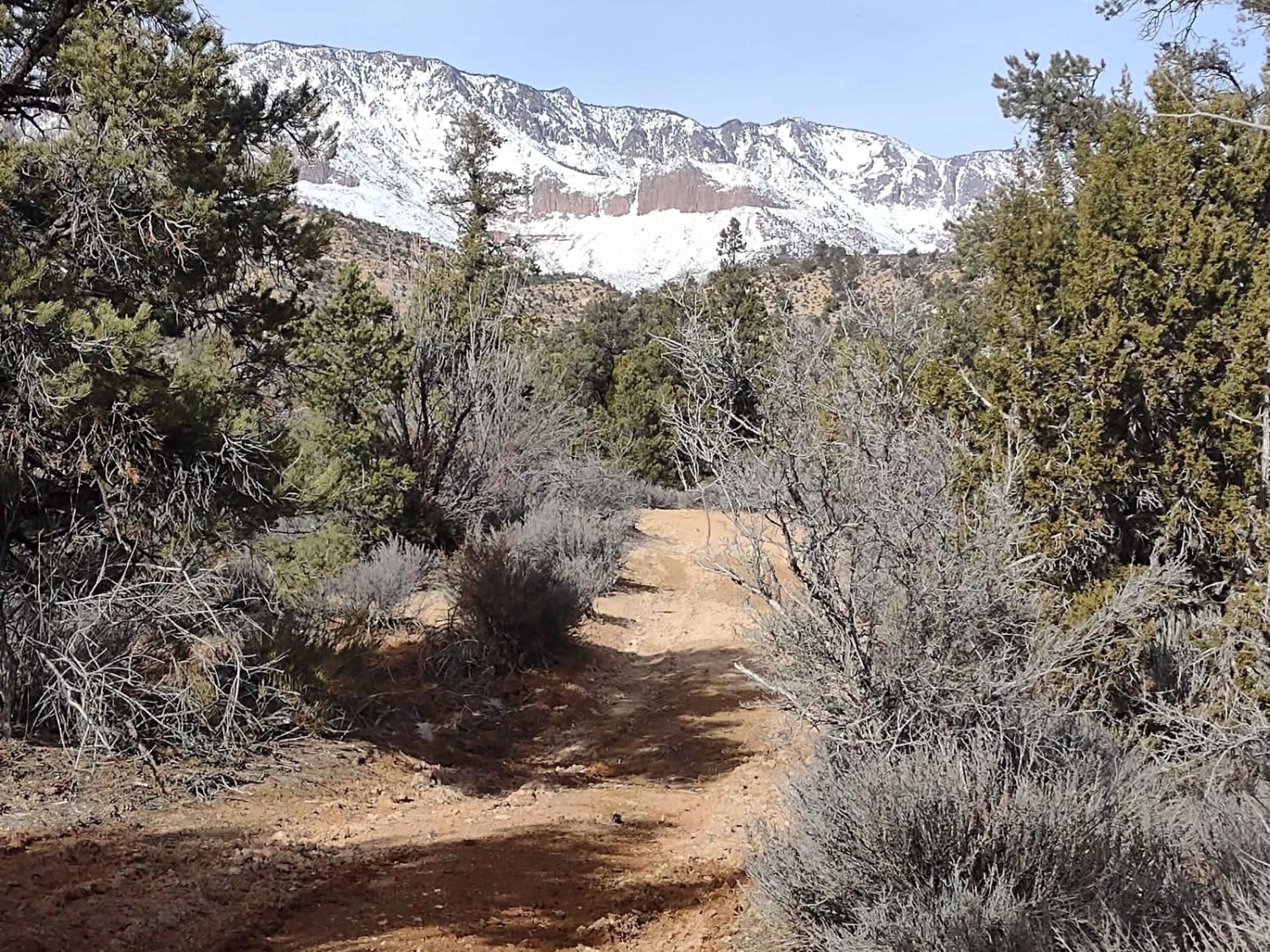 7
Trail Overview
This trail takes you further north into the mountains, closer to Trail Peak. From the end of our track is a hiking trail to continue exploring this area of the Dixie National Forest. It rises to about 4700 feet. We rode the trail in early February, and in areas there was mud, but most of the trail was dry. It's primarily dirt, and on this side of Leeds Cr-Cottonwood Trail, the rocks are white, not red, and the dirt and/or sand are white, not red. It's a contrast of two mountain ranges, sitting one behind the other, one red, the other white, which is common to this area of Southern Utah. Bring a picnic lunch, find a spot by the creek, or bring your tent and spend a night out here under the stars and the moon. Opportunities to explore, hike and take photos abound. This area is too popular for there to be much wildlife, other than birds. The views are fantastic, both of the snow-covered peaks to the north and Sand Hollow and Hurricane to the south. Starting Feb 2023, Utah began enforcement of its new law, which requires an online education course for all off-roaders. The free course is available online. Google "Utah OHV Education Course," and the free test will pop up. It's an easy test that will only take 15-30 minutes, and it's required for all off-roaders, Jeeps, SXSs, dirt bikes, and ATVs. Kids under the age of 18 will have to take the Youth Education Test at the same site. After completing the test, print out the certificate to carry with you which shows you completed the course. We have taken it, and it's really no big deal. Good reminders about trail etiquette and trail preservation.
Difficulty
The only obstacle will be mud after a rain or snowstorm. It's an easy trail.
Status Reports
There are no status reports yet for this trail.