Lathrop Canyon
Get a taste of the White Rim in a single day trip.
Best Time
Spring/Summer/Fall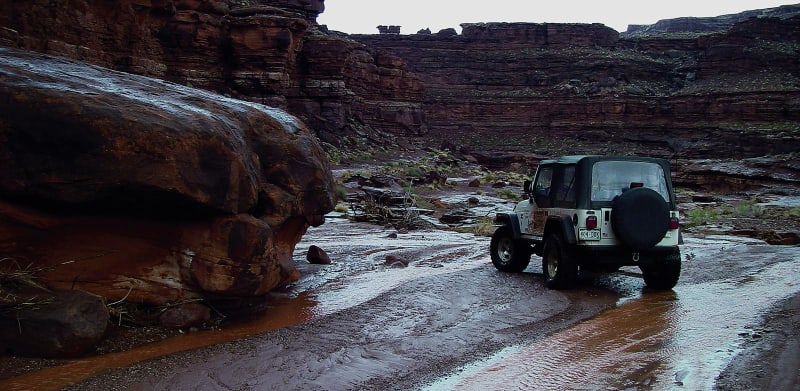 10
Trail Overview
This is a really fun trail that winds all the way down to the Colorado River. Some of the more challenging spots are in Lathrop Canyon as you head down the trail towards the river. There is a cool picnic area that requires a day-use permit at the bottom of this trail, but camping isn't allowed. You'll also need to pay a fee to enter the park.
Difficulty
Moderate. Narrow and steep at the top. Farther down, the road follows a sandy canyon wash bottom and is usually well tracked and easy to see. However, after a heavy rainstorm, tracks are often washed away. Route-finding and conditions can be more challenging. You may encounter high sandy river banks if you are the first to drive through after a storm. Aggressive, highclearance 4x4 SUVs can usually get through. For this trip, we rode with a friend in a stock Toyota 4-Runner and had no problems.
Technical Rating