Kokopelli and Westwater Loop
Kokopelli and Westwater Loop
Best Time
Spring Summer Fall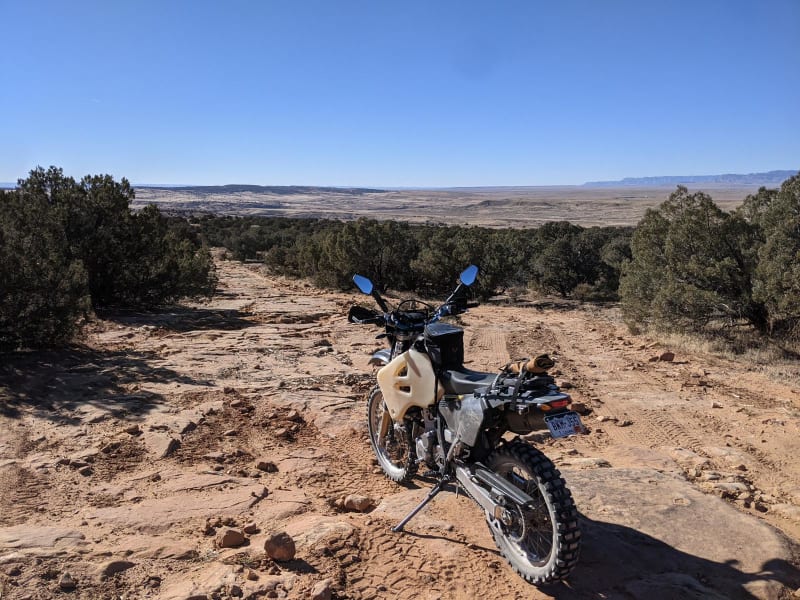 13
Trail Overview
This loop covers the first section of the Kokopelli trail and returns on the Westwater trail. Both trails begin and end at Rabbit Valley recreation area. The complete Kokopelli Trail is more than 120 miles, and stretches from Rabbit Valley, CO to Moab, UT and can take multiple days in a 4x4. The Kokopelli and Westwater Loop is a great way to see highlights and get a feel for the area without committing to a multi-day trip. This trail is very rough and rocky in many sections and requires slow going. If riding a dirt bike, have heavy duty tubes and tires to avoid pinch flats. This area is very remote and desolate with no services and sketchy cell coverage. Have plenty of water, emergency supplies and an emergency communication device. About half way through this loop is a short spur which is a convenient bale-out point back to an old highway and even the interstate (you'll need a street legal vehicle at this point). Ignore this spur if you're completing the loop. Doing this loop is a good primer to see if you're ready to tackle the entire Kokopelli trail.
Difficulty
Many sections of the trail are rocky, with some short ledges, one or two steep rocky ascents/descents and some sandy sections. All of it is very remote with no services.
Get the App
Find Off-Road Trails
Unlock more information on Kokopelli and Westwater Loop.