Golden Spike
Give yourself plenty of time to tackle this trail. Its length and multiple obstacles bring many people home long after dark.
Best Time
Spring/Summer/Fall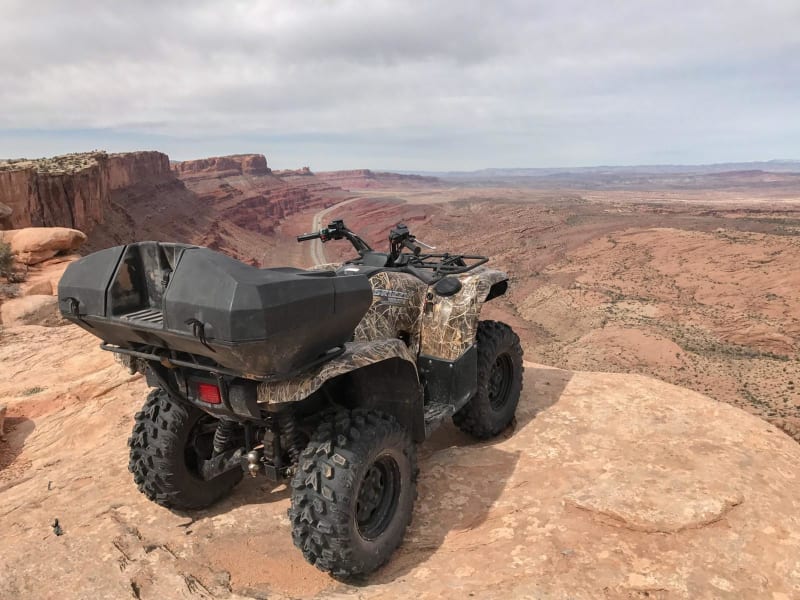 12
Trail Overview
In order to finish this long route, you'll need to drive half of Poison Spider, the entire Gold Bar Rim and part of Gemini Bridges Road. This trail provides a constant stream of obstacles, so it's recommended you travel with more than one vehicle if you want to make it out before dark. RZRs will make it just fine, but ATVs will find it very challenging, especially when navigating the Golden Crack.
Difficulty
Difficult. Modified vehicles with very high ground clearance, big tires, body armor, and lockers both ends. Articulation is severely tested. We drove it in our 2-door Rubicon (see specs on page 10). We foolishly attempted optional Double Whammy and exploded our rear drive shaft. We had to finish the trip with front drive only, winching up the remaining obstacles.
Technical Rating