Gemini Bridges
Best Time
Spring, Summer, Fall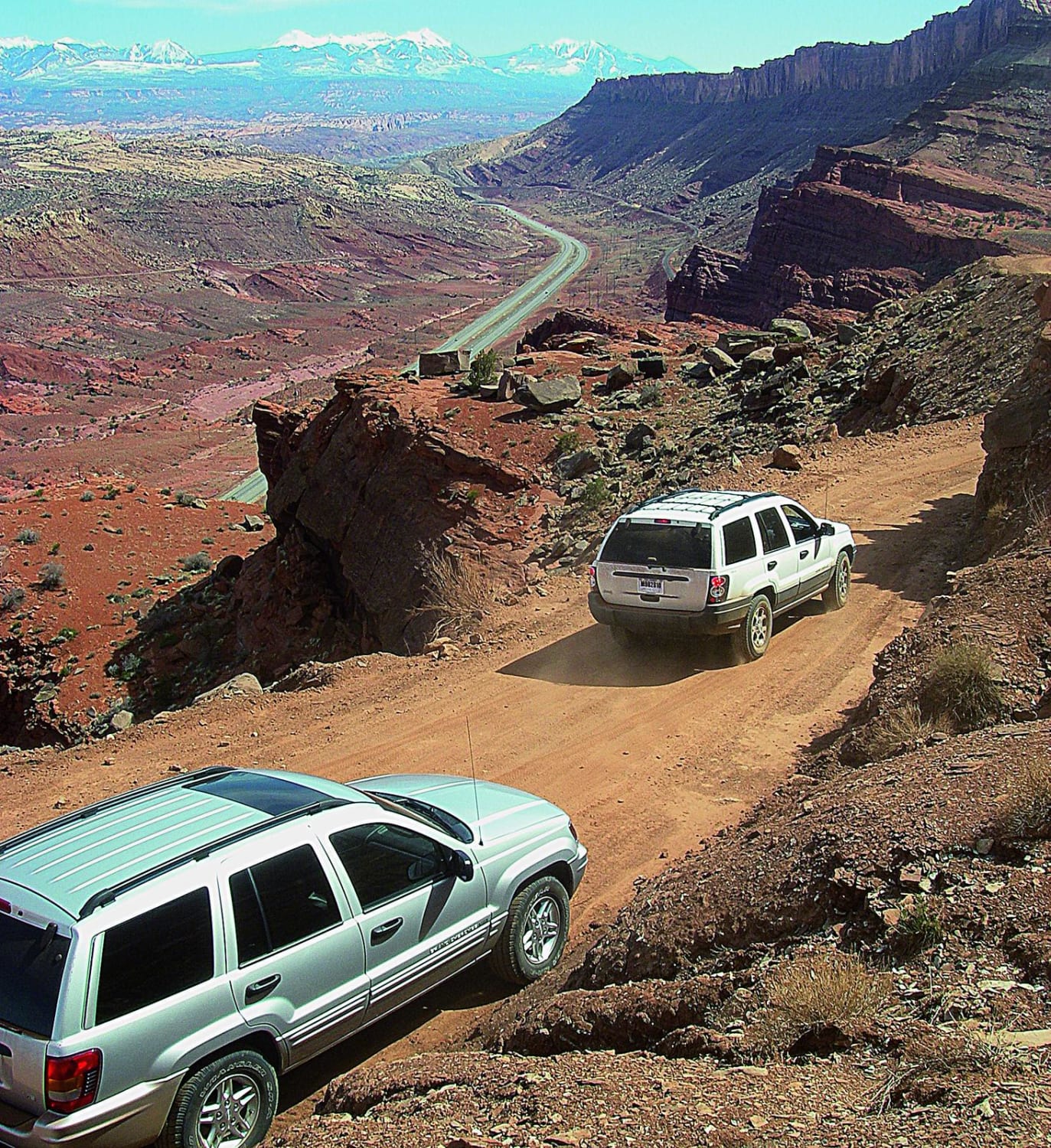 10
Trail Overview
You may run into mountain bikers on this popular trail, so make sure to minimize dust. This high, curvy shelf road provides beautiful views and easy pitstops to hike to view the tops of the bridges. If you want to see the bridges from the bottom, you'll use Bull Canyon Trail. You may camp in designated sites, but be sure to carry and use a portable toilet.
Difficulty
Easy. Minor embedded rock and possible washouts after storms. Suitable for most moderate clearance SUVs. Possible large new roads for drilling activity may be confusing.
History
At least two people have fallen to their deaths attempting to jump the 6 to 10 ft. gap between the two arches. In 1999 a 19-year-old lost his life when he fell 160 feet in his Jeep as he tried to drive across the outer span. You can no longer drive down to the arches. Source: Climb-Utah.com.
Technical Rating