Flint Trail
Best Time
Spring, Summer, Fall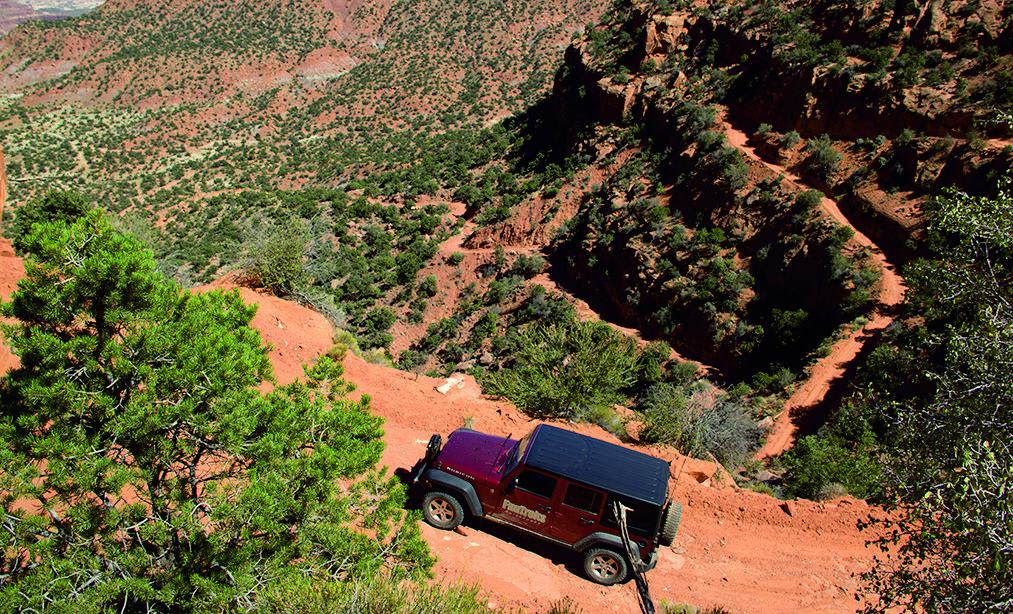 11
Trail Overview
The Flint Trail takes drivers down a steep descent of tight, narrow switchbacks to a narrow shelf road. Take the road along the high ridge and enjoy the scenic views. You'll have the option to circle back in Highway 95 via Trails 74 or 75, or turn around the way you came. Plan ahead by bringing gas, since you will be far from a station, and read up on Maze area regulations.
Difficulty
Moderate. Switchbacks are very steep and narrow but, when dry, are generally passable by high-clearance, 4x4 stock vehicles with low-range gearing. Difficult or impassable after storms. Bentonite clay-surface road along ridge after Waypoint 04 is dangerously slippery when wet. Proceed with caution.
History
In 1973, a small camping trailer served as the Hans Flat Ranger Station. The present-day station was established in 1988. Rangers live here year around in nearby living quarters. Rangers are very knowledgable and helpful. Road conditions are posted inside. The station is open every day of the year except Thanksgiving, Christmas and New Year's Day.
Technical Rating