Fallen
Best Time
Spring, Summer, Fall, Winter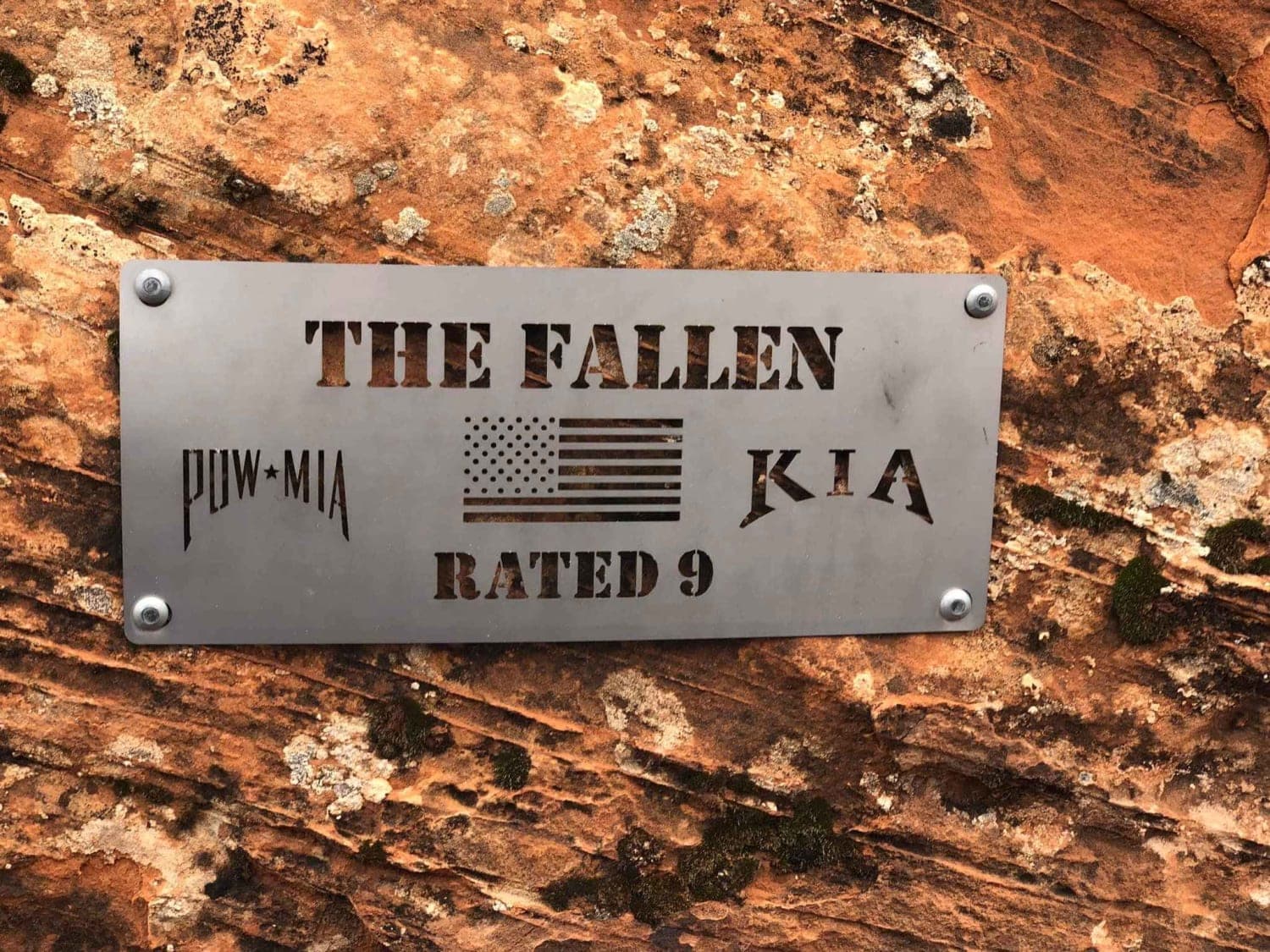 6
Trail Overview
The Fallen trail was created in dedication to the memory of the men and women that have served in multiple conflicts throughout the years to protect our freedoms. This 9 of 10 rated trail has 10 obstacles with associated plaques: World War I, World War II, The Korean War, Vietnam, Persian Gulf, Desert Storm, Somalia, Afghanistan, Iraq, and a special obstacle dedicated to a specific service member from Utah that was also a wheeler. In addition there are a dozen or more obstacles composed of waterfalls and slickrock climbs. Several notches require exact wheel placement to avoid becoming wedged in between a rock and a hard place. The trail ends at a memorial called "The Drill Grounds" where the living can leave memorial tokens. Please do not disturb anything left at "The Drill Grounds." All obstacles have a bypass typically rated 6 of 10. There is a shadow trail Fallen Lite rated 4 of 10 right next to the main trail providing an opportunity for those less incline to be able to follow the action. The scenery is spectacular from almost every part of this run. To the south, there are slickrock canyons with hoodoos and many rock formations. Sand Hollow Reservoir lies just to the north, with Zion Park in the background.
Difficulty
Extreme and beyond. The average well-equipped trail rig may have great difficulty in completing this trail. Steps exceeding 60". Steep inclines and declines with off-camber sections are prevalent. Enhanced off road equipment is required including locking devices (front & rear), tall tires (37" plus), maximum ground clearance, tow hooks, and a winch. Minimum wheelbase 100". Excellent driving skills are required. Vehicle mechanical or body damage is likely. Rollover is very common. Spare parts and tools are recommended.
History
This trail is used during both the annual Trail Hero and Winter 4x4 Jamboree events as well as during other veteran type events. The trail draws highly experienced drivers with will built rigs for the challenge.
Technical Rating