Elk Valley Guard Station
Best Time
Spring, Summer, Fall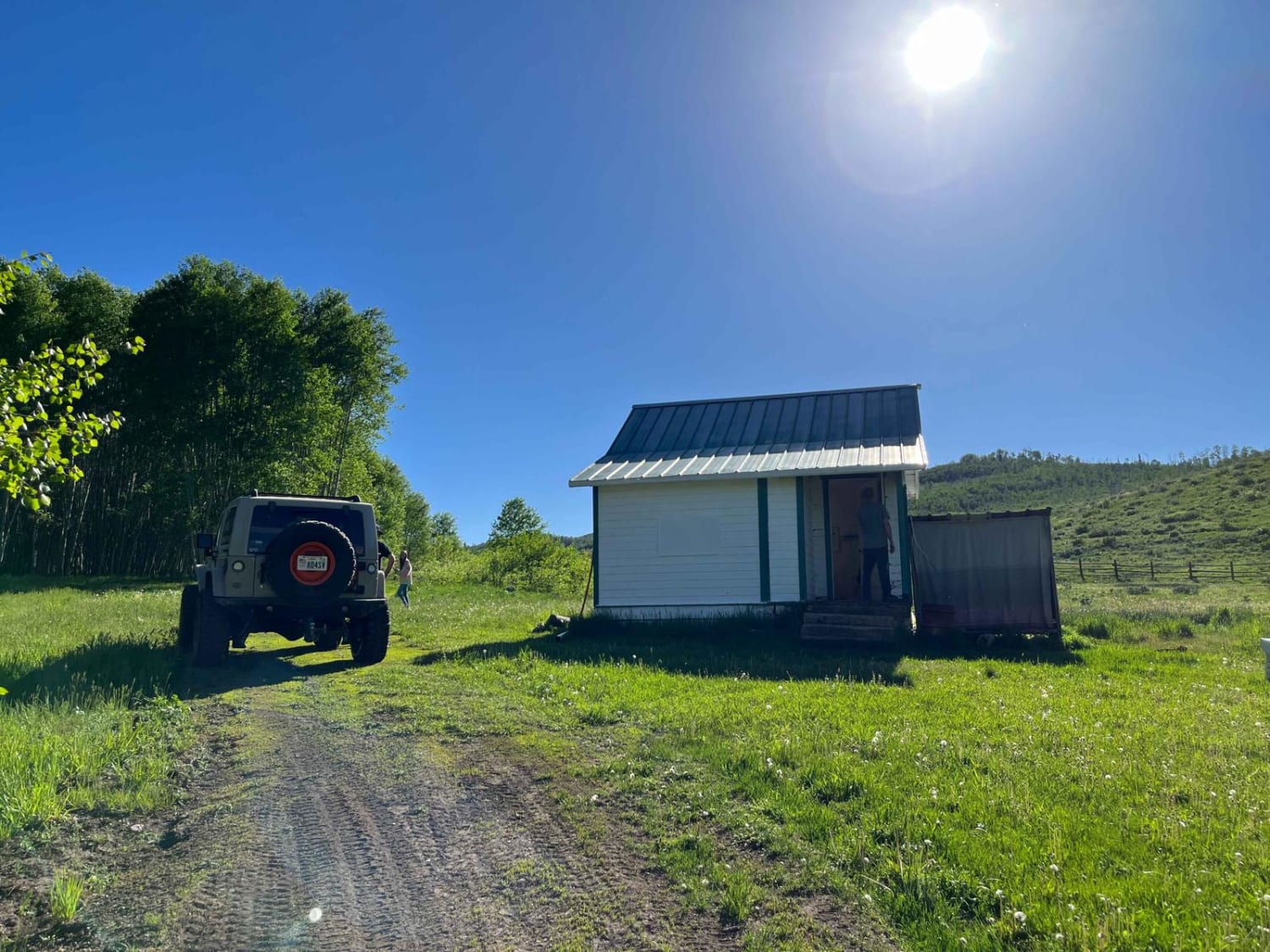 5
Trail Overview
An easy dirt road to the Elk Valley guard station. During the ride, you will pass a really cool beaver dam. You do have to pass through a gate, just be mindful and close it once you are done. The guard station is open to the public. Go in and check it out! Be sure to fill out the log book while you are there.
Difficulty
Easy dirt road. Should be accessible in most vehicles during dry weather. It is a one lane trail.
History
Elk Valley Guard StationOriginally known as the Saddle Creek Ranger Station. It was formally named the Elk Valley Guard Station in October 1942 when the Saddle Creek withdrawal was replaced. There is no indication that there were any buildings here before 1928, when Clarence N. Woods inspected the site and recommended the construction of a two-room house, pasture and yard fences (1.25 miles), and a toilet.159 Nothing happened immediately - budget estimates for fiscal years 1933 and 1934 included costs for a proposed one-room cabin, a garage, and water system development. Presently, there are three buildings at the Elk Valley Guard Station. According to current engineering records, the cabin was built in 1924, the barn in 1925, and the outhouse in 1948. No sources for these dates have yet been found, but all three have characteristics of Forest Service buildings constructed before the New Deal era (1933-42). Given the physical and documentary evidence, it is likely that the buildings were moved to the Elk Valley Guard Station from another site or sites. This may have occurred just before 1941 when a new site withdrawal was made, presumably to protect the improvements from public claims.In 1992, the Forest Service proposed to dispose of the Elk Valley Guard Station buildings and consultedwith the Utah SHPO per Section 106 of the National Historic Preservation Act.160 Consultation ultimately led to allowing a local snowmobile club to use the site under special use permit.
Technical Rating