Double Sammy
Best Time
Spring Summer Fall Winter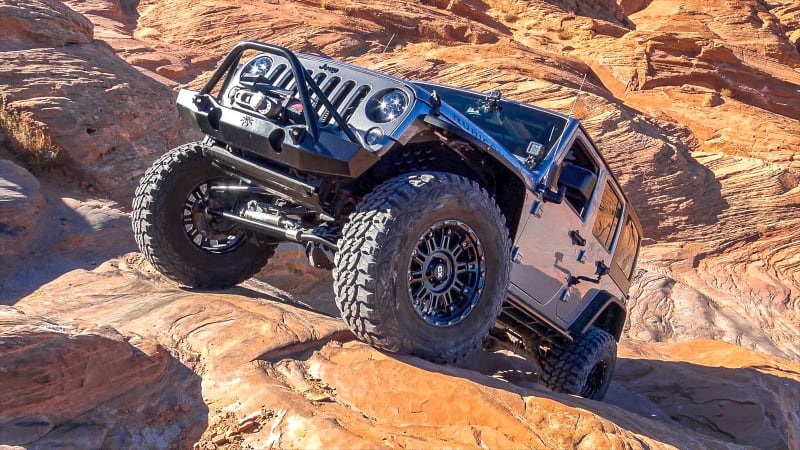 10
Trail Overview
Double Sammy is one of the more challenging trails at Sand Hollow State Park. Rock crawling is the theme of this trail. The first obstacle is called "the guardian" and is a vertical wall with no bypass. The trail winds its way through the rocks with challenging obstacles the whole way. Steep inclines, off-camber, and tall ledges make up the trail. Obstacles do present multiple lines, but none will be easy. Don't forget to look back as you will have fantastic views of the Sand Hollow Reservoir, the Pine Valley mountains, and Zion National Park.
Difficulty
The trail is non-stop challenging obstacles the whole way. You will need at least 33" tires, and front and rear lockers to complete the trail
Get the App
Find Off-Road Trails
Unlock more information on Double Sammy.