Twin Buttes OHV Trail
Best Time
Spring, Summer, Fall, Winter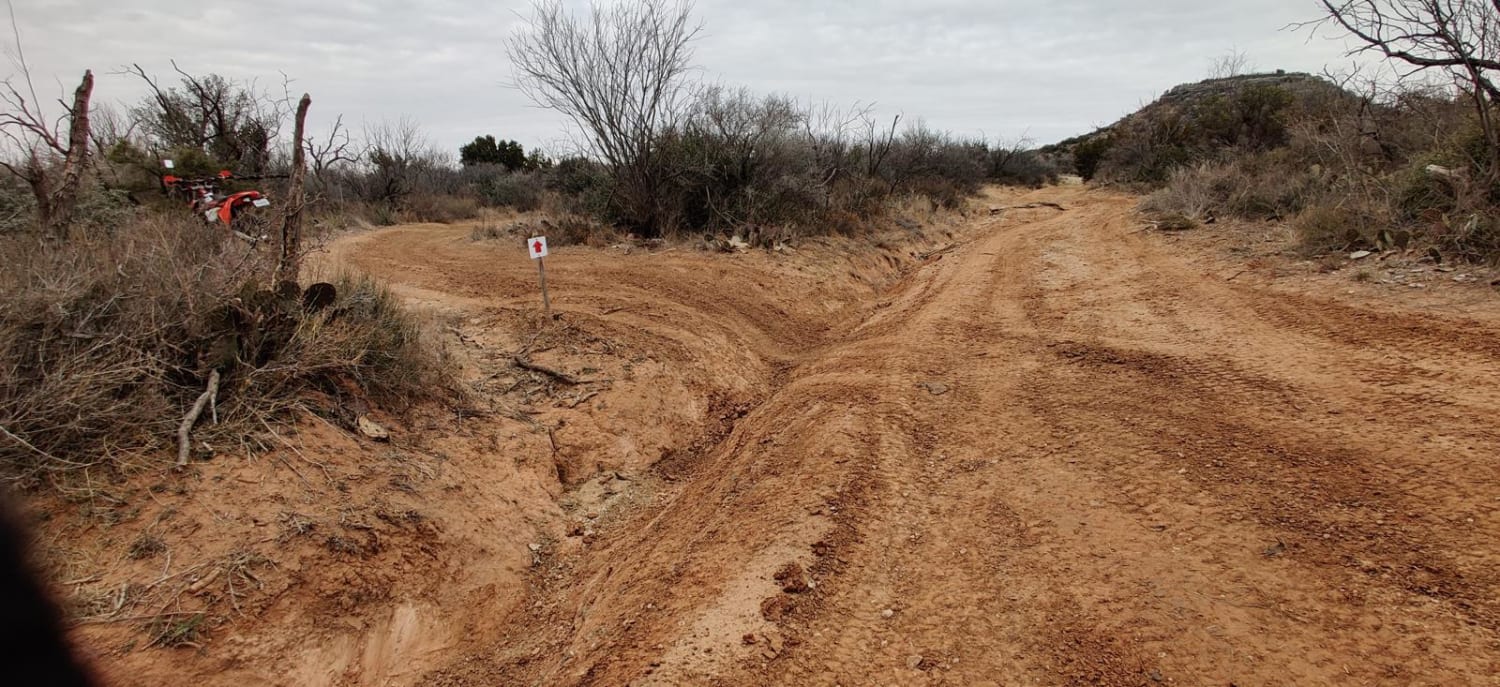 6
Trail Overview
This trail is a well marked, one directional ATV and dirt bike track with a long loop and a short loop. The long loop is meant for dirt bikes only as some of the obstacles and trails are too narrow for an ATV. The short track is wide enough for an ATV, but gets rough and off-camber in some areas. The trail gets very slippery when wet since the base soil is red clay. The trail runs into a wide dirt road a few times and you have to ride down it to get to other sections of the trail. To get to the long back section you need to ride to the third trail off of the road.
Difficulty
90% of the trail is easy with a marked easy and hard path. Parts of the long trail have large loose rocks and a few difficult ruts.
History
This trail is supported and maintained by the San Angelo Dirt Riders.
Technical Rating