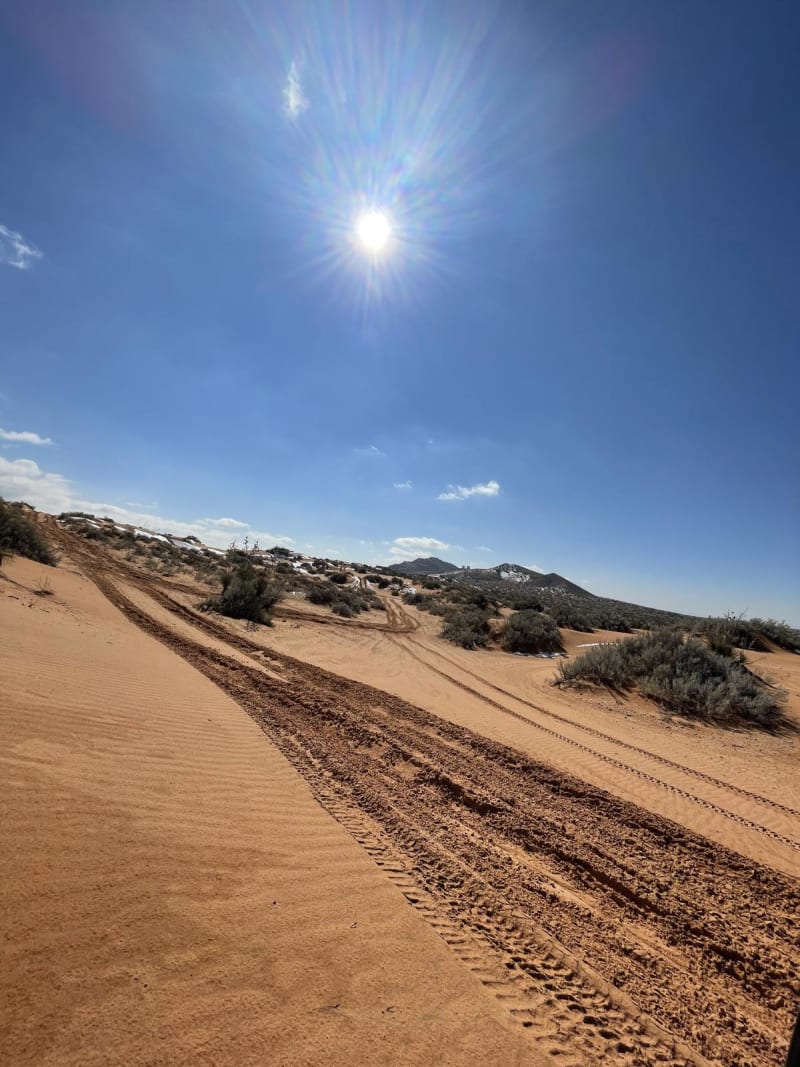 13
Trail Overview
The Gateway to Red Sands is a shallow, washed-out trail that has been used for years. While the majority of the trail is comparable to a dry riverbed and suitable for any 4WD vehicle, there are areas with obstacles suitable for built off-road rigs with ledges up to three feet tall. The trail runs through a system of dozens of trails that lead you all over the vast desert southwest, popularly known as Red Sands. Be mindful, for some land is private property and is not always marked as such. The trail begins off of the Gas Line Road and simply weaves in and out of various washed-out arroyos. The trail often splits into many different branches, but they all lead in the same direction. There are many rocky obstacles that any high clearance 4x4 will have no issues with. However, some smaller crossover based SUVs may have difficulty or excitement depending on the line taken. The trail ends and dumps into some very soft and red sand, which must be driven carefully if only in 2WD as the possibility of becoming stuck is high. It is recommended to go with at least one 4WD vehicle to assist in recovery. The area can quickly fill with water, so be mindful of the weather reports. Wildlife mainly consists of running birds, jackrabbits, quail and the occasional coyote.
Difficulty
A 2WD can make it with the proper lines, but could get stuck in the soft sand near the exit road.
Get the App
Find Off-Road Trails
Unlock more information on Gateway to Red Sands.