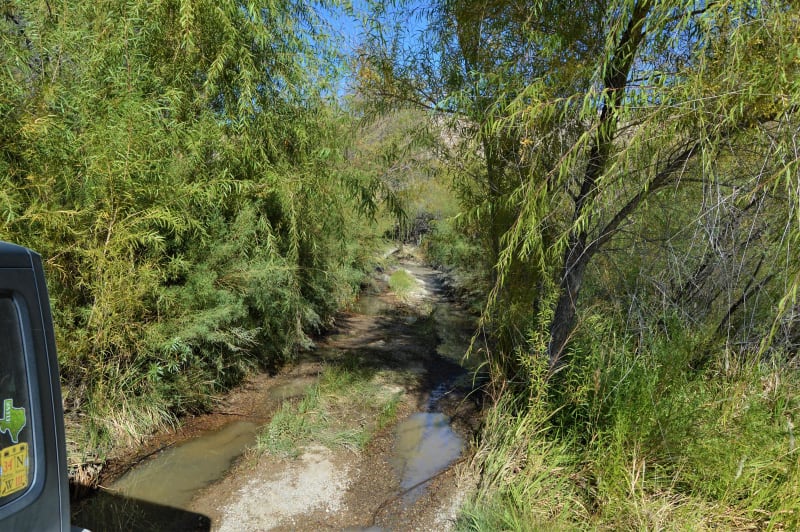 17
Trail Overview
The Black Gap 4x4 Trail is located within the remote Big Bend National Park, which provides amazing wide open views of Texas and Mexico. The trail, if done during summer when it is very hot, will be empty and it's possible to drive for hours and not see another person. It should not be taken lightly how remote this trail is. The nearest town with parts or tools is Alpine, TX over two hours away. The nearest big city is Midland, TX at four hours away, or El Paso, TX at over five hours away. Be prepared to be self sufficient or travel with others. Big Bend has small stores with limited supplies, and fuel, gasoline and diesel. There is absolutely no cell phone service once on the trails, keep that in mind and prepare accordingly. Wildlife encounters are also very common as well. There are three ways to get to the Black Gap. Two from the south, and one from the north. Coming from the north is the most popular, as this leads from the main entrance of the park and the headquarters at Panther Junction. From the main road, you will turn on to a maintained dirt road known as Glenn Spring Road. This road is suitable for any vehicle. After 8.5 miles, you will arrive at the trailhead for the Black Gap. You will be welcomed with warning signs letting you know that the trail is for 4x4 and high-clearance vehicles only. It will become apparent immediately, as you are required to go down an uneven and somewhat steep hill which will turn left directly into the only water seen on the trail at Glenn Spring. 4x4 is typically not required, as the water is only a few inches deep, however, prepare for pinstriping as it is a tight squeeze. From there, the next 4 miles are continuous ups and downs over smaller ledges and hills which require patience and for smaller vehicles, the risk for becoming hung up will quickly present itself. Immediately before and after the actual Black Gap, the road has some very uneven sections that can cause three-wheel motion on some of the IFS rigs. For most larger vehicles, the only time 4x4 will be required is while traversing the Black Gap from the north. The Gap is 24" tall, however people have stacked rocks, so it's not very difficult at all. The trail proceeds to go in and out of washouts and around, up and down hills and small mountains. Once you arrive at the backcountry camping spot known as "Elephant Tusk", the rest of the trip is going to be dirt roads. The trail ends at T-junction, which leads to River Road West and River Road East, both of which run parallel to the Rio Grande, providing many views of Mexico and many more primitive backcountry camp spots.
Difficulty
The road itself should be doable by any 4x4 vehicle. But there are a few spots that articulate and have larger rocks that smaller lower AWD vehicles will get hung up on and potentially cause damage. However, out of the 8.5 miles, only about 1 mile is difficult.
Get the App
Find Off-Road Trails
Unlock more information on Black Gap 4×4 Trail.