Trout Creek Butte Summit
Best Time
Spring, Summer, Fall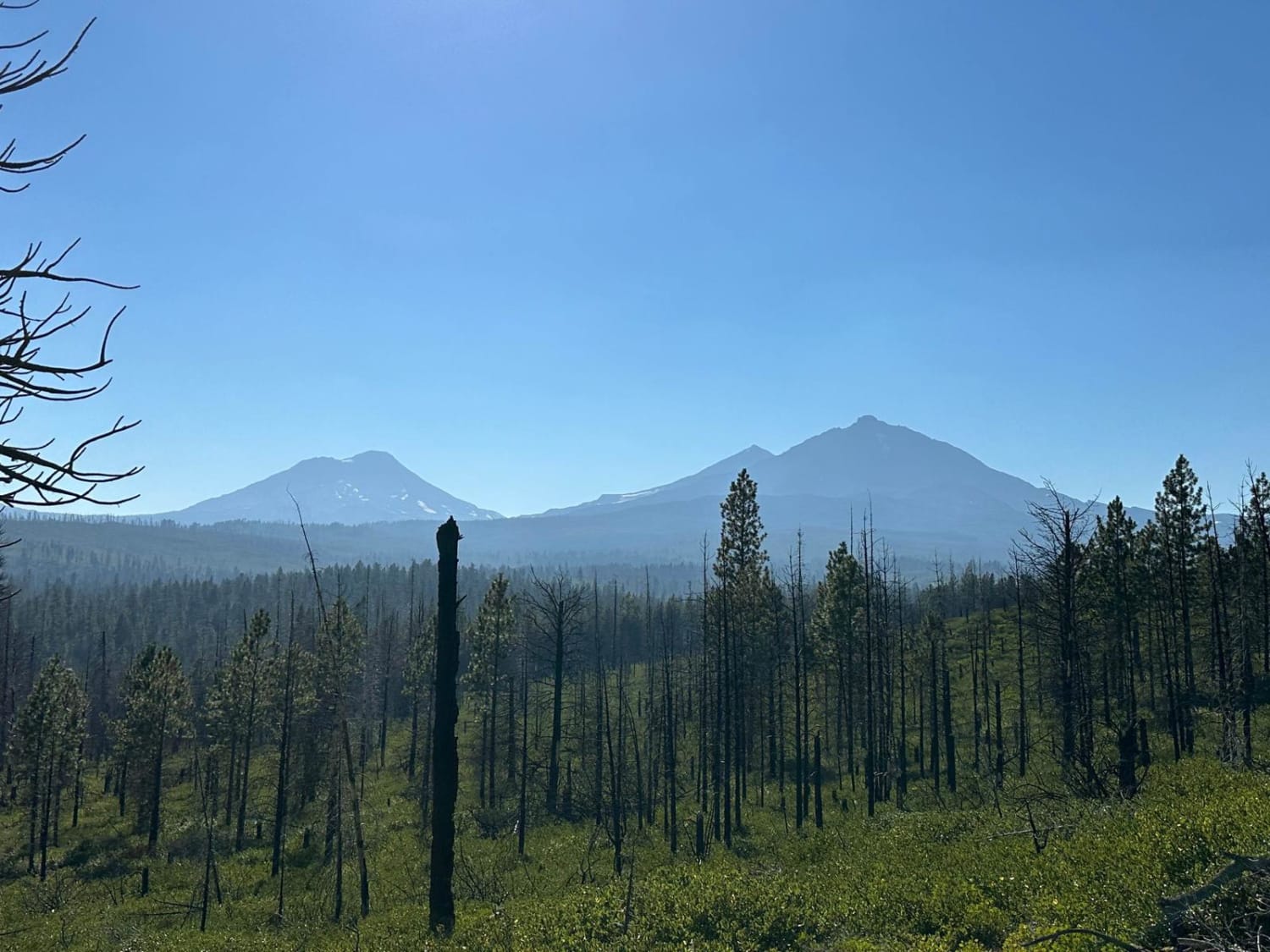 7
Trail Overview
Another great scenic view to enjoy a picnic and cold beverage. This summit specifically has an abandoned fire watch tower still standing. This is also one of the best locations to get to see the top to bottom of the Sisters Mountains. Great photography location for "big moments", or just getting the post-worthy shot of your rig on some of the many obstacles.
Difficulty
This is a fairly easy trail for a vehicle with large enough ground clearance(30" tires or larger). If you are trying to do this in a lower vehicle(say stock Subaru), its still possible with some finesse in your driving. The only tricky part of the trail comes at the last 150' of the summit so if you're worried about damage you can always park and walk it.
History
Tower History:In August of 1933, construction began on the 86 foot high (or 75 foot) steel Aermotor tower with 7 x7 cab, built in 1933, was last used for emergencies in the 1970's. Ed Florence was in charge of the work for the forest service, was assisted by a crew of 20 men from the CCC camp on the Metolius River. A nine mile long telephone was also built. The following year, a 14x16 wood frame cabin was also constructed used for living quarters. Later a plan T-1E 16x18 wood frame garage was constructed.
Technical Rating