Route 5506 - Siuslaw Natl Forest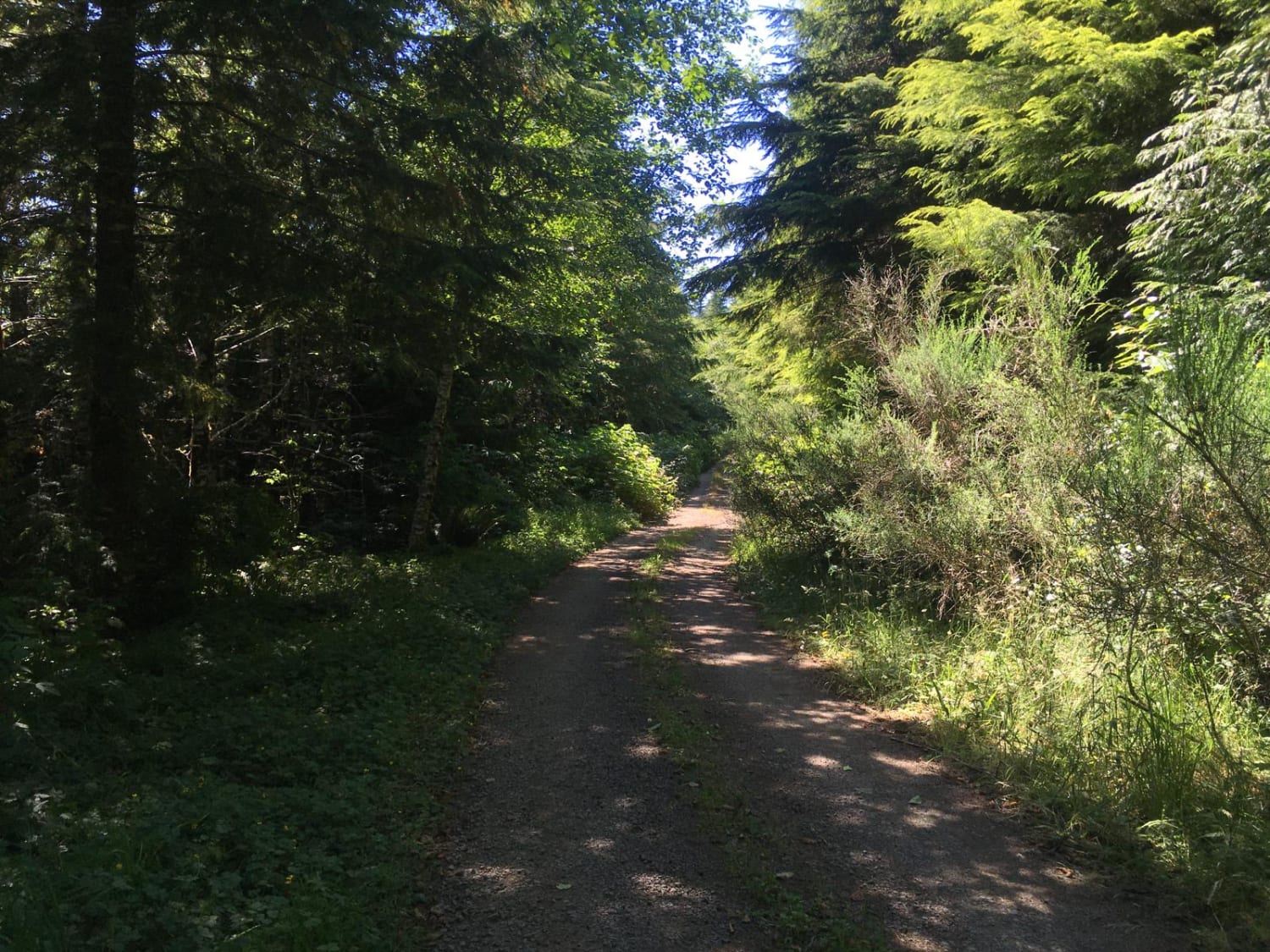 5
Trail Overview
This is a short, dirt forest road South of Yachats, Oregon that leads to six dispersed camping sites. The first five sites are reachable using most any type of vehicle, but the finale is a campsite with views of valleys on three sides that is only accessible with 4WD. The road starts as a gentle, hard-packed dirt road that darts through the shade of evergreens, but at 1.12 miles after exiting the forest, the route splits. At the V, the main trail takes a gradual right turn and begins the descent to the plateau holding the last dispersed camping site. There is no shade here, so bring your own, and pack sunscreen. The final slope is the only thing that qualifies this trail as difficult. The incline is scattered with loose rock, and has a couple of ruts that are a foot or more deep. A stock 4WD can easily climb it, but it is possible to slam a differential or transfer case on a rock if you're not careful when choosing tire placement. The hill is perfect for a new offroader who wants to practice and build confidence.
Difficulty
The majority of the trail is easy. The road is hard-packed dirt with slight potholes until the very end when it shifts to a steep grade with large, loose rocks and some deeper ruts.
History
The trail is part of the Siuslaw National Forest that was established in 1908. Nearby Cape Perpetua belonged to the territory of the Alsea people, and received its current name from Captain James Cook on Perpetua Day in 1778 as he searched for a Northwest Passage. Timber from the forest was used during World War I for airplane construction, and sore pine was used to stabilize nearby sand dunes. Homesteading was allowed for about the first two decades until the government bought the land back. The forest was also home to several camps for the Civil Conservation Corps (CCC) to create work relief during the Great Depression. The end of the trail overlooks the valley that contains the Yachats River. The native name Yachats means "at the foot of the mountain".
Technical Rating