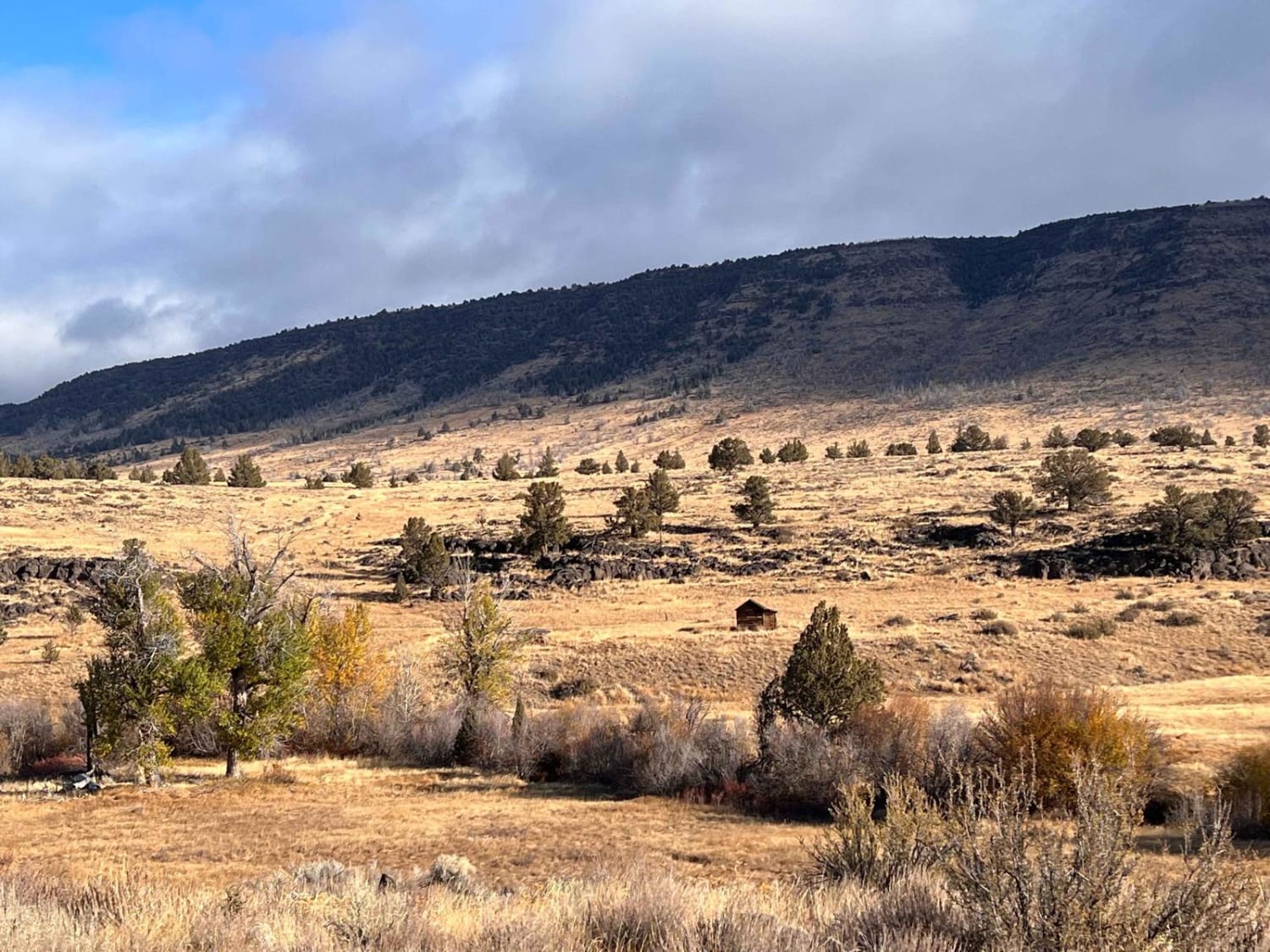 19
Trail Overview
This easy out and back is a must-see while it's open from mid-June to the October season. Be sure to check with the Berns BLM office to be sure it's open before you go. It features hiking trails and many historic buildings to explore. The drive out is beautiful as it runs along the creek in some parts and through open grassy fields. The majestic Steens mountains loom above. The gravel road is mostly wide enough for oncoming to pass, with a few narrower sections. A few bars of Verizon LTE at the beginning fade to none by the time you get to the cabin.
Difficulty
Gravel and narrow in some places, oncoming may have to reverse to pass.
History
Welcome to Riddle Brothers Ranch - Oregon's pioneer settlement and its contribution to the livestock industry in the American West. Walter, Frederick, and Benjamin Riddle were three bachelor brothers who secured home sites and raised livestock in and around the ranch. Migrating from western Oregon, they settled here in the early 1900s and built their ranch by gaining control of water in the area. In the late 1950s, the Riddle brothers sold their ranch holdings to Rex Clemens. In 1986 the Bureau of Land Management purchased the property from Rex Clemens and has since managed the ranch for its historical values. The structures remaining on this ranch and their setting conjure up images of simpler times...homemade housing, handcrafted furnishings, kerosene lights, candles, streams full of trout, and an area favorable to livestock production and the support of wildlife. The Riddle Brothers Ranch was part of Oregon's last frontier, the settlement of semi-arid lands that captured the interest of thousands of speculators and home-seekers in the northern Great Basin between 1900 and 1920.
Technical Rating