Dry Branch Road - "Where Mall Crawlers Die"
Best Time
Spring, Summer, Fall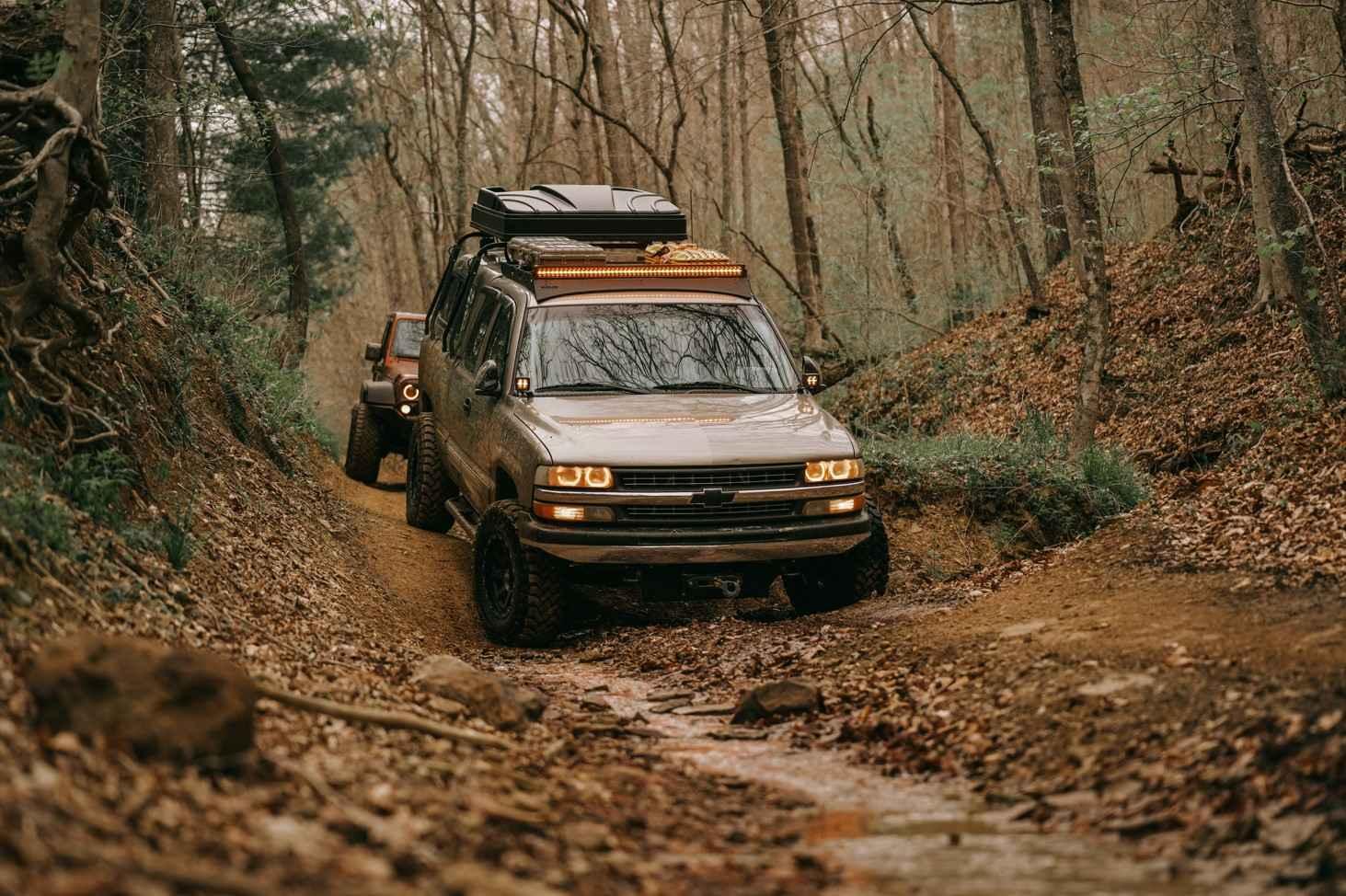 12
Trail Overview
This trail is every off-roader's dream. It has a small piece of every obstacle in the book. For example, flexing, water, medium-sized mud holes, optional hill climbs, and just enough ravines and washouts to get your friend with smaller tires in some trouble. There is no service in this area, and it's very rural. So I'd recommend having a friend tag along. This trail is suitable for almost any high-clearance 4x4 with 33s or bigger. But make sure you are confident in your break-over/departure angle, as there are quite a few deep ruts that could cause damage. At the start, you make your way through a long creek bed, then slowly start to see some elevation and washouts, eventually ending at endless hill climbs that will put any size rig to the test. There are areas to turn around throughout.
Difficulty
Expect 3ft washouts, lots of off-camber sections that can/will lift tires, along with deep ruts. If you take your time and pick good lines and/or have a spotter, most jeeps/built overlanders will be fine. The mud holes have a solid floor. Watch your diff and shock mounts as there can be big exposed rocks. You will need to air down for this trail if it's wet. Mud/trail can be very sloppy when wet. This trail connects to lots of other trails, but it depends on your capability and guts.
Technical Rating