Hurricane Creek
Best Time
Spring Summer Fall Winter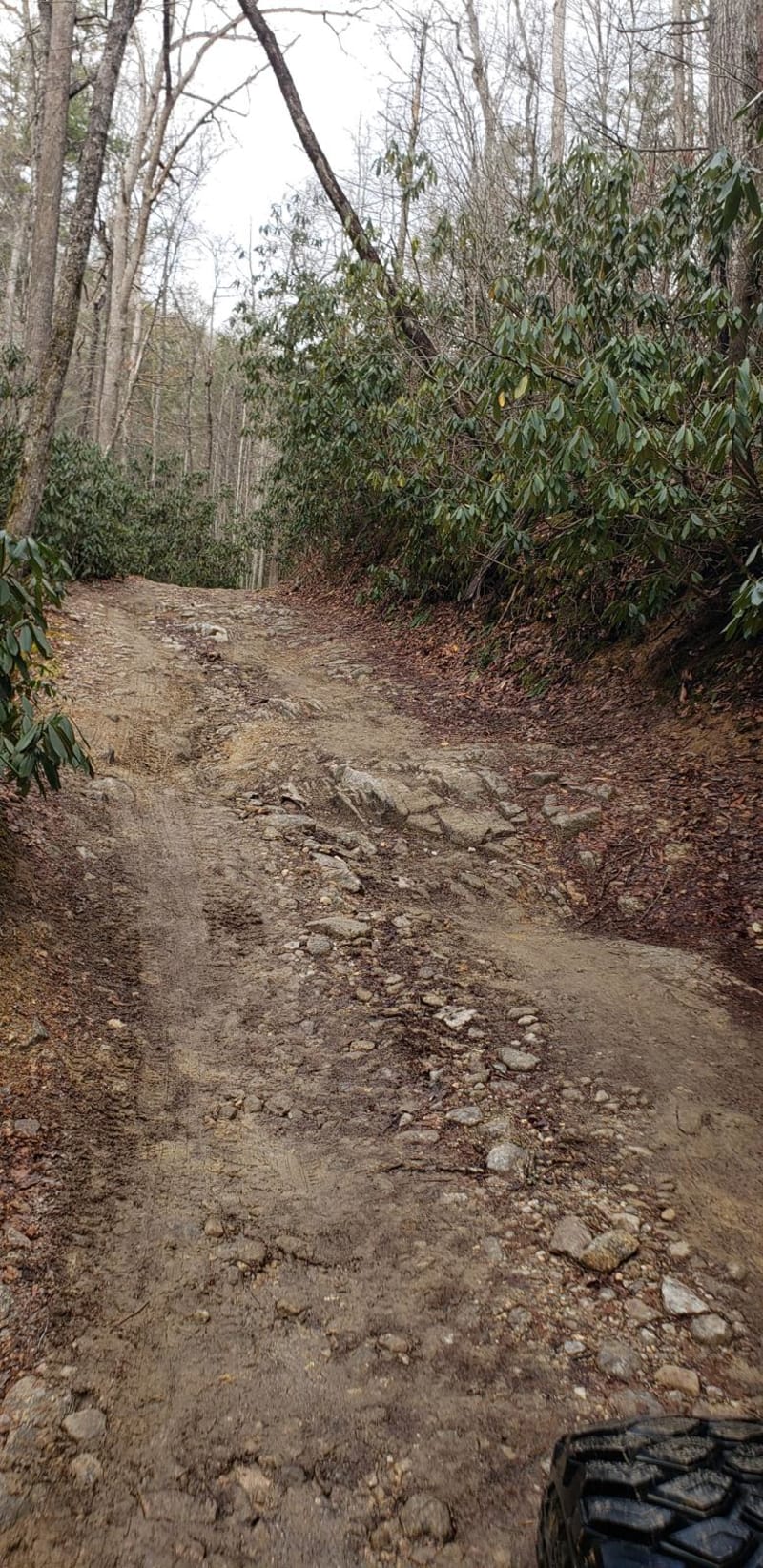 21
Trail Overview
This trail travels from a local gas station and restaurant off of Interstate 40 and Hwy 209. It's a common meeting place for those who ride Hurricane Creek and other trails in the area. It runs down I-40 to the lower entrance and the up to Max Patch Rd. There are lots of creek crossings, ruts and rocks on this trail. It is probably the most difficult trail in the area. Minimum tire size of 31" and 4WD is recommended. This is great trail running along the creek with several camping sites along the way. Stay on the trail, as there are quite a few sections of private property and wildlife lands. Some are posted and some are not. There are also other trails in the are to check out with great views.
Difficulty
75% of the trail is easy, but the obstacles it does have are more moderate, and require some ground clearance to make it through. Some of the lower creek crossings are knee deep or more, and in times of heavy rains, they can be fast moving. There is a good-sized ledge on a steep climb, and a rutted section that diffs will drag on with 33s and smaller. Near the top, there are a few rock sections that are off camber and slick.
Get the App
Find Off-Road Trails
Unlock more information on Hurricane Creek.