Valle Grande Edge
Best Time
Spring, Summer, Fall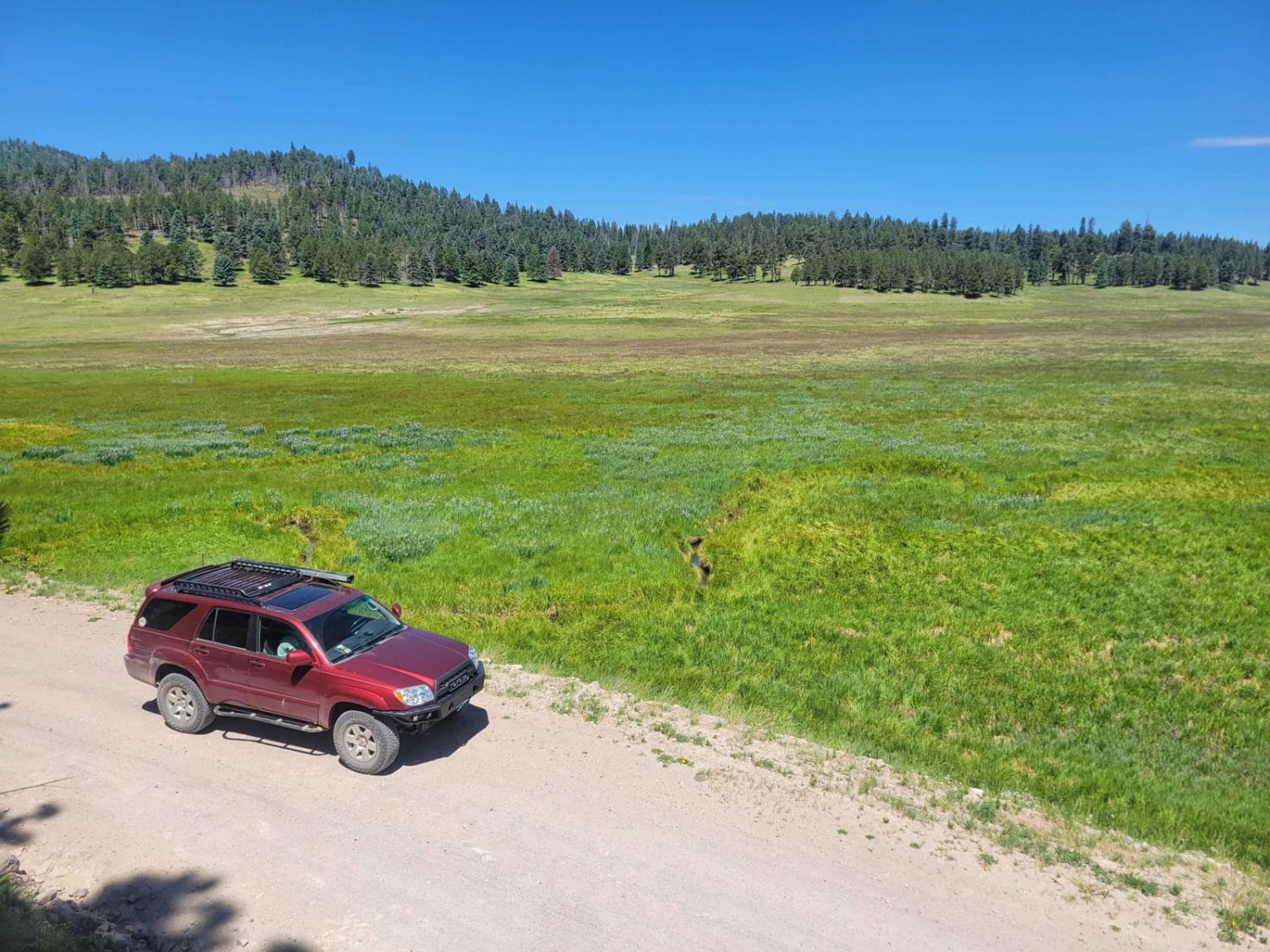 7
Trail Overview
For those seeking unique vistas in the cool New Mexico high country, Valles Caldera is a must-visit opportunity. This is the main route through the center of Valles Caldera National Preserve. It crosses a wide-open ancient volcanic caldera and winds through several cinder cones before accessing the backcountry. Wildlife is plentiful within the park, with opportunities to see large herds of Elk across the base of the Caldera. It's also a great area for fishing, with small streams running through the base. Note that access beyond the first 2.5 miles is restricted to 35 vehicles per day. While it is possible to get a permit on-site, most weekends fill up a few days in advance. To get a permit, go to the National Park Service site which will direct you to reserve one through recreation.gov. This will get you a rotating access code which you will need to open the gate. Note that only street-legal vehicles are allowed in the park.
Difficulty
This road is well maintained by NPS. There are a couple of flash flood areas along the route, but NPS will notify you if this is a concern.
History
Valles Caldera was the first National Preserve in the US. It was originally put in trust by a group of ranchers in the Jemez area. The trust required the land to be regularly hunted, which made adding it to the National Park system difficult for a long time. The National Preserve status was created in order to meet the needs of the trust while also preserving the area for future generations to enjoy.
Status Reports
Jeremy Burles
Sep 17, 2023