Backway to Cabezon Peak
Best Time
Spring Summer Fall Winter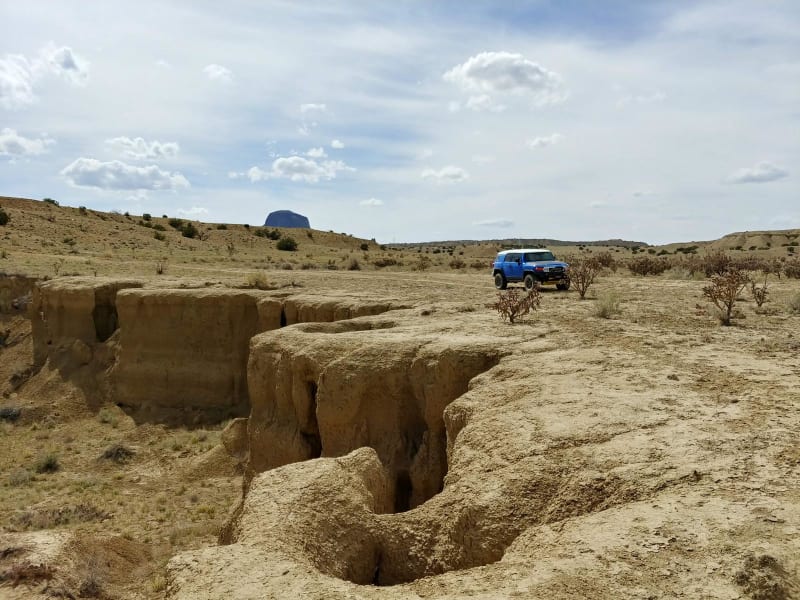 10
Trail Overview
This set of well maintained, dirt roads provides access to Cabezon Peak from nearby Pipeline Road. It passes through some typical New Mexican high-desert scenery, with shrubs and cacti on either side of a winding dirt road. It takes you up a ridge with excellent views of the surrounding desert and down into the arroyos below before leading to the parking area for the Cabezon Peak hiking trail. The hiking trail takes you to the top of Cabezon Peak and is a steep, out-and-back trail with a scramble at the far end to get to the top.
Difficulty
This trail is easy in good conditions. There are a few stops that are pretty steep, and some short rutted areas, but any vehicle with some ground clearance should be able to make it. When the ground is wet or snow covered this dirt becomes clay which sticks to tires and makes the trail very slippery.
Get the App
Find Off-Road Trails
Unlock more information on Backway to Cabezon Peak.