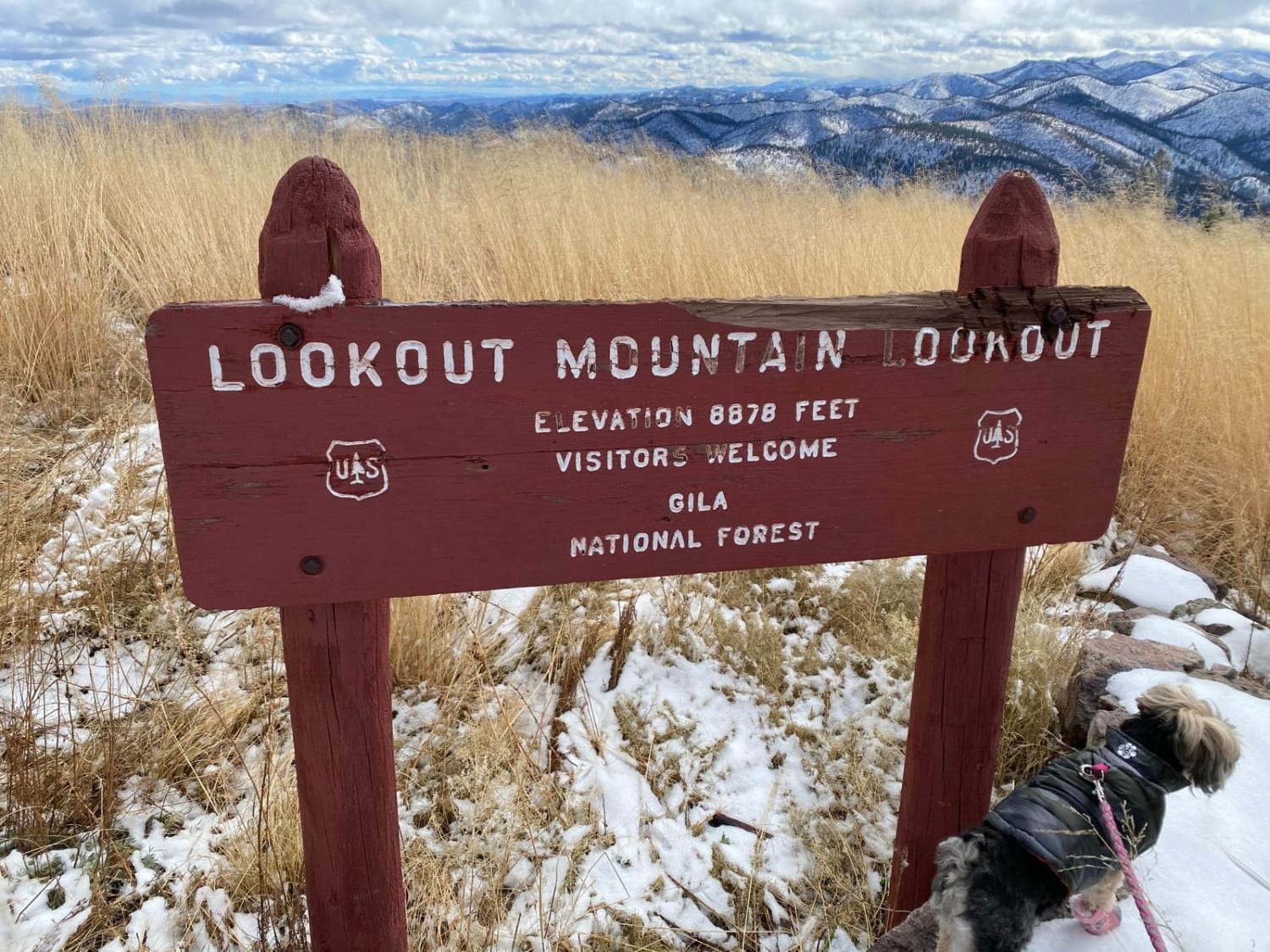 10
Trail Overview
The trail starts with a campsite without amenities. Then, pass by Sawmill Tank filled with beautiful water that freezes over in winter. The initial terrain has mud holes and deep ruts. Pass through a gate to continue down into a valley. The terrain downhill is also a bit tricky and narrow. When you get to a T the road is easier. See cabins and remnants of the past as you cross the creek multiple times. This valley has some beautiful rock walls with lots of freshly fallen rocks. Your next turn starts the ascent to the tower. If you are looking you will see tracks of many animals, especially in the winter snow. As you near the end of the ascent, there are steep drop-offs and multiple switchbacks. The last turn opens up to reveal the forest below. At the top, the Lookout Tower offers the opportunity to get above the tree line so you can see the Aldo Leopold Wilderness and other surrounding areas. The views are absolutely stunning!
Difficulty
There are narrow areas on steep grades with no opportunity to get past other vehicles. Areas of this trail have been affected by flooding and forest fires.
History
Parts of this trail were affected by the 2022 Black fire.
Technical Rating