Goose Lake Trail
Best Time
Spring, Summer, Fall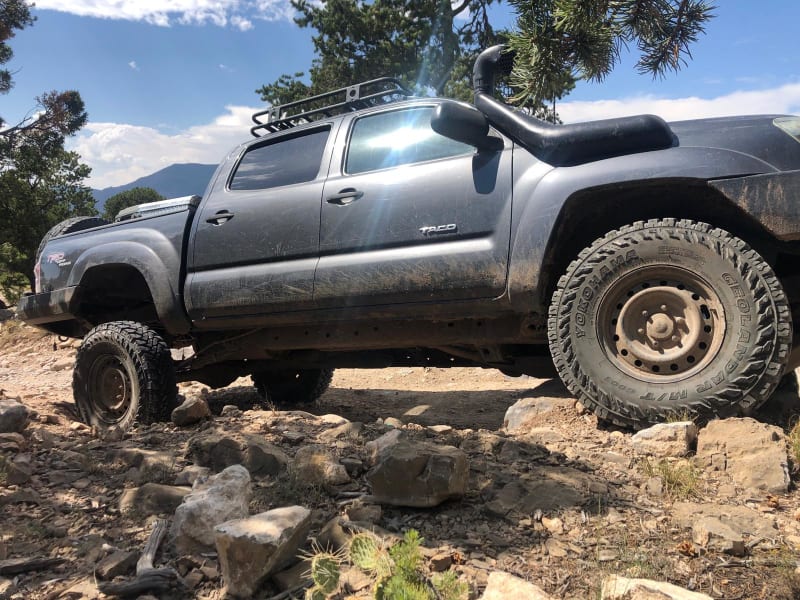 26
Trail Overview
Goose Lake Trail ascends a tight, two-track road almost 3000 feet in 7.3 miles from the Red River Valley to one of New Mexico's most scenic high altitude lakes. Along the way, stop and explore the historic mining cabins from the late 1800s. To begin the trail, you'll have to navigate crossing the Red River, ranging from 12"-30" deep, depending on seasonal flow. The first two miles of the trek can prove challenging for wider vehicles as there are few suitable areas for passing oncoming traffic on this narrow shelf road section. At about mile 3.8, you'll come across a quadruple junction, stay right, and follow the arrow to continue on FS486. A mile down the trail, you'll find yourself at another triple junction, keep left and follow the signposted for FS486. The remainder of the trail does not have any significant obstacles, other than some deep ruts that may be problematic during wet conditions. Around mile 7.3, the trail ends at a large parking lot with a short walk to the lake. Goose Lake Trail is a perfect half-day adventure near the town of Red River that offers several modern amenities from bars to yoga and anything in-between. Or continue the experience with numerous other opportunities to camp, fish and hike in the Sangre de Cristo Mountains.
Difficulty
Most of the trail is easy, except for two things. The first being the water crossing, dependent on driver experience, vehicle clearance and seasonal flow. The second is the short narrow section of shelf road that might be difficult for an inexperienced driver, or someone who doesn't do well with heights. The rest of the trail is a little bumpy with some ruts that could be difficult to navigate during wet conditions.
Get the App
Find Off-Road Trails
Unlock more information on Goose Lake Trail.