Winnemucca Lake East Shore Caves
Best Time
Fall, Spring, Summer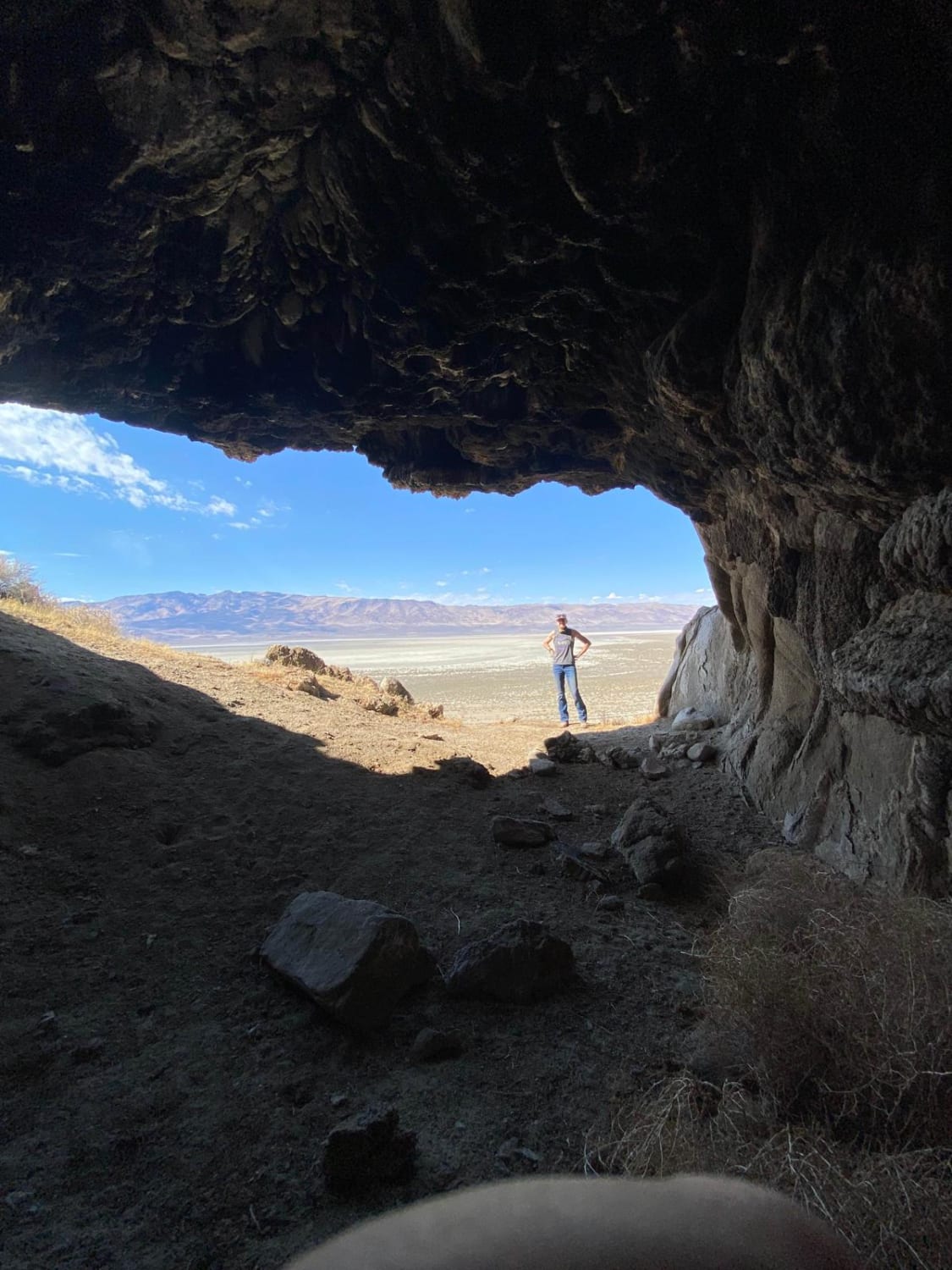 7
Trail Overview
The route starts out on the north end of the dry lake bad. The road runs alongside a high-voltage power line so it is well-maintained. However, it is built on the sandy ancient shoreline that was once Winnemucca Lake, as a result, it can be very soft in spots. 4 wheel drive is highly recommended and maintain your speed.
Difficulty
The road was built on a sandy shore line and can be very soft in spots.
History
Winnemucca Lake is a dry lake bed in northwest Nevada that features the oldest known petroglyphs in North America. Located astride the border between Washoe and Pershing counties, it was a shallow lake until the 1930s but was dried when a dam and a road were built that combined to restrict and block water flow. It was formerly designated as a National Wildlife Refuge, but its status as a refuge was removed due to the lack of water. Winnemucca Lake is home to several petroglyphs long believed to be very old. In 2013, researchers dated the carvings to between 14,800 and 10,500 years ago. Either date would make them the oldest known petroglyphs found in North America. The carvings lie within the Pyramid Lake Indian Reservation.
Status Reports
There are no status reports yet for this trail.