Strawberry Creek Road
Best Time
Spring, Summer, Fall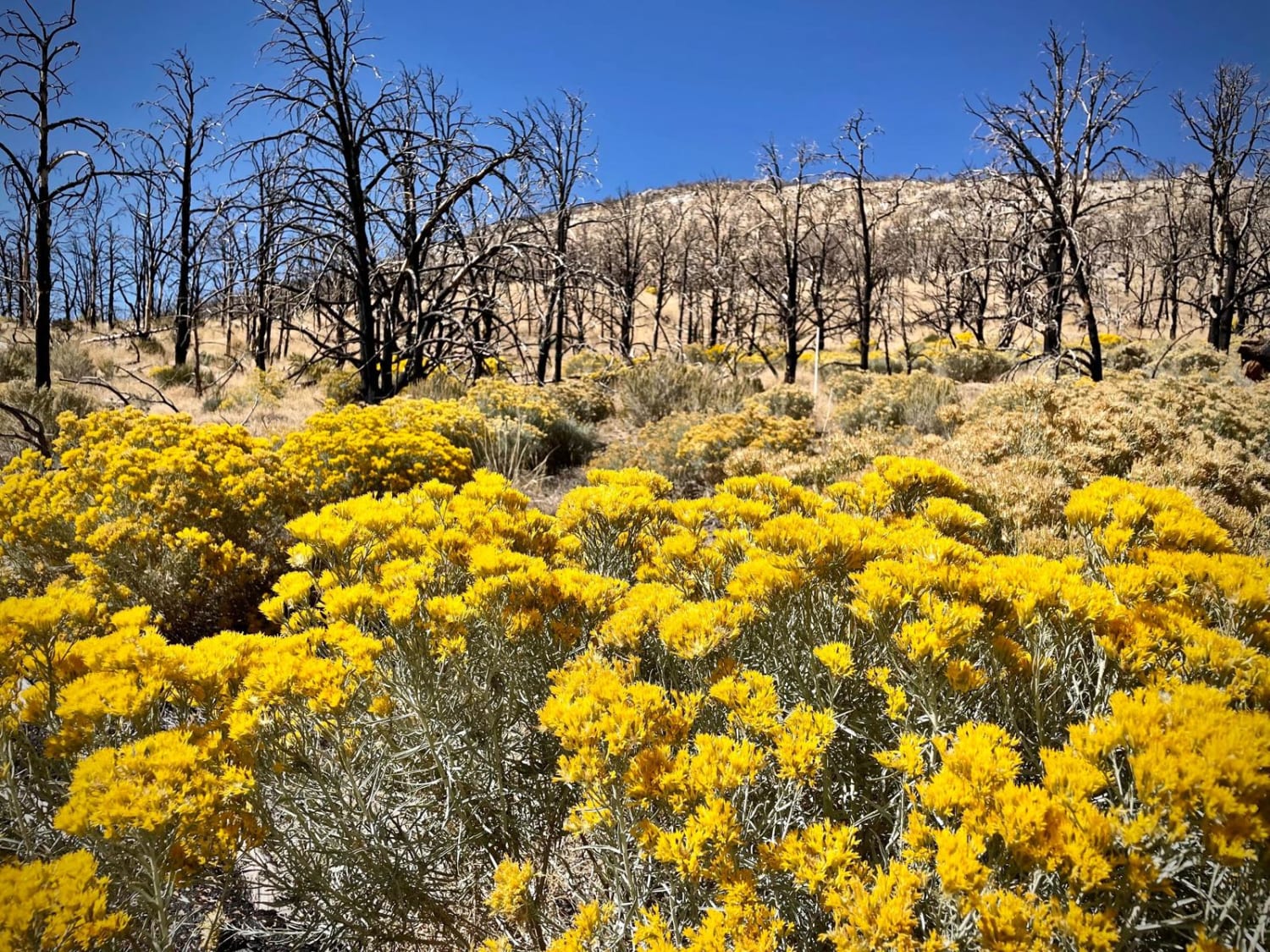 7
Trail Overview
Strawberry Creek Road is on the north end of Great Basin National Park and starts through private property off Nevada Highway 6/50. The road itself is no challenge, and the use of 4WD is probably not necessary. Though the drive is a short 5 miles (10 miles round trip) it takes you through a dead forest that is slowly coming back to life. Several years ago there was a large forest fire that killed thousands of trees, but the skeletons remain standing and as the brush grows back it's an interesting landscape, especially in the fall as the colors start to change. There is a large Strawberry Creek wooden sign off the highway, but you'll have to watch for the smaller directional signs as you wind around the private property. They can be a little challenging to spot as these are just a couple of feet in size and green colored which can blend into the surroundings. Around halfway, up the road, you will cross into Great Basin National Park. There are some hiking trails at the end starting off the parking lot and crossing a small wooden bridge. While the road itself is no challenge for off-roading, it's a pleasant diversion when visiting Great Basin NP and should take no longer than 30-45 to drive in and out, unless you stop to hike or take a lot of photos along the route. It's a very different view and landscape from what you will see if you take the Wheeler Peak Scenic Drive inside GBNP.
Difficulty
This dirt road is regularly maintained and typically accessible by most any 2- or 4-wheel vehicle. During periods of heavy rains (or snow) the road could become slippery and muddy, so caution is urged in the winter or rainy season. The road narrows to one lane part way up and there are some blind corners and drop offs so caution is urged while traversing this section. Some washboarding in areas.
History
In August 2016 a lightning strike caused a fire that consumed more than 4700 acres, most of its land which is part of the Great Basin National Park. Sadly, one firefighter lost his life in the battle, and the habitat of the Bonneville cutthroat trout was damaged. Some fish were killed directly by the heat and the debris of the fire, but most damages was done by the destruction of the vegetation on the banks of the creek. The vegetation was used to reduce erosion and created shades that kept the water cool.
Technical Rating