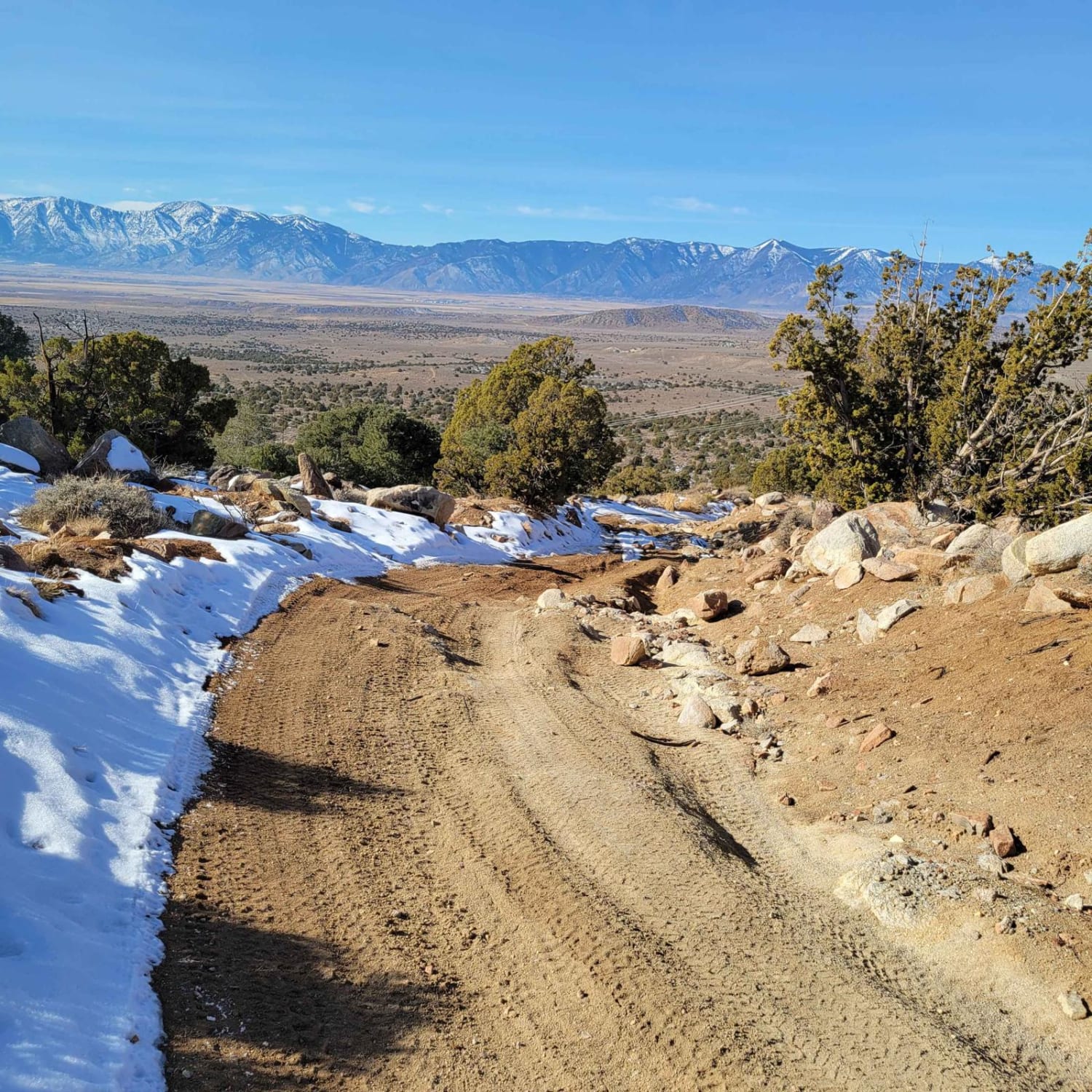 9
Trail Overview
The trail is typically one vehicle wide with a few places to pass on this double-track dirt and clay trail. The clay in this area is treacherous when wet. This first 1.7-mile portion of the trail gently descends from an elevation of 5,815 feet to 5,700 feet. The trail then ascends to the trail's highest point of 6,921 feet, at about 4.5 miles. This climb is the steepest and most technical part of the trail. This steeper section of the trail has eroded ruts and loose 6" stones. It is a poorly maintained service road for the power lines. Descending, the trail winds between Pinyon Pine and Cedar trees. The trail is wide enough that the limbs don't scratch the vehicle. It has a neutral camber with great views. There were no stream crossings observed along this trail. This double-track trail is suited for off-highway and 4WD high-clearance vehicles. Not recommended for 2WD or 4WD cars.
Difficulty
The trail is unmaintained after rain or snow. The road is double track single vehicle width. A few tall stones and obstacles under 6" can be easily avoided. 80% of the trail is easy but there are eroded rocky inclines, possible snow in November - March.
History
Pinyon Pines produce Pine Nuts. It is believed that Native Americans have harvested Pine Nuts from this forest (Pine Nut Mountains) for centuries. Pinon or Pinyon Pine trees are slow growing and can live to be 600 years old, so Thread Lightly. It is possible that some of these trees germinated in the 1600s.
Technical Rating