Joe May Road
Best Time
Spring, Summer, Fall, Winter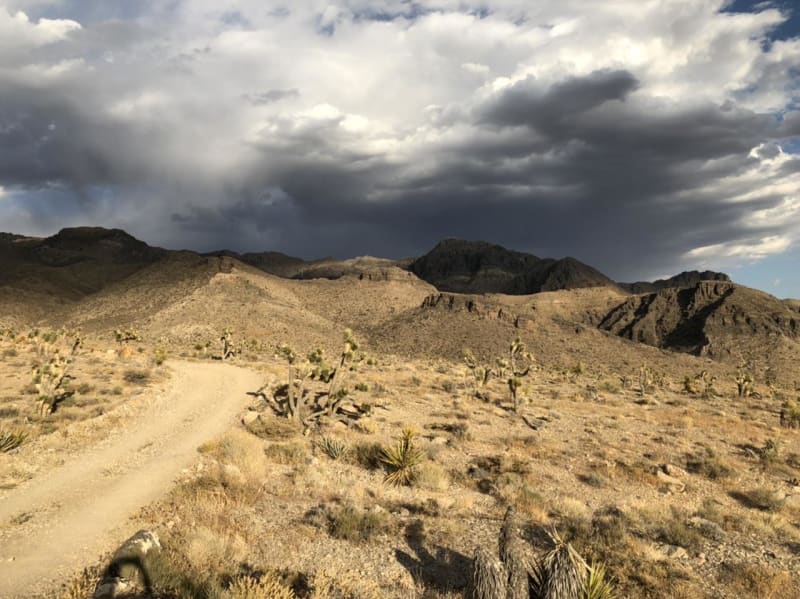 17
Trail Overview
Joe May Road is an uphill, rocky road to the mountainside that ends at a rudimentary campsite. There's a nice hike back into the mountain where the road ends. Watch out for desert tortoises and beautiful desert sunset views. No real obstacles except for some small hills and an uneven, bumpy ride.
Difficulty
No obstacles except for uneven, bumpy terrain and small hills.
Get the App
Find Off-Road Trails
Unlock more information on Joe May Road.