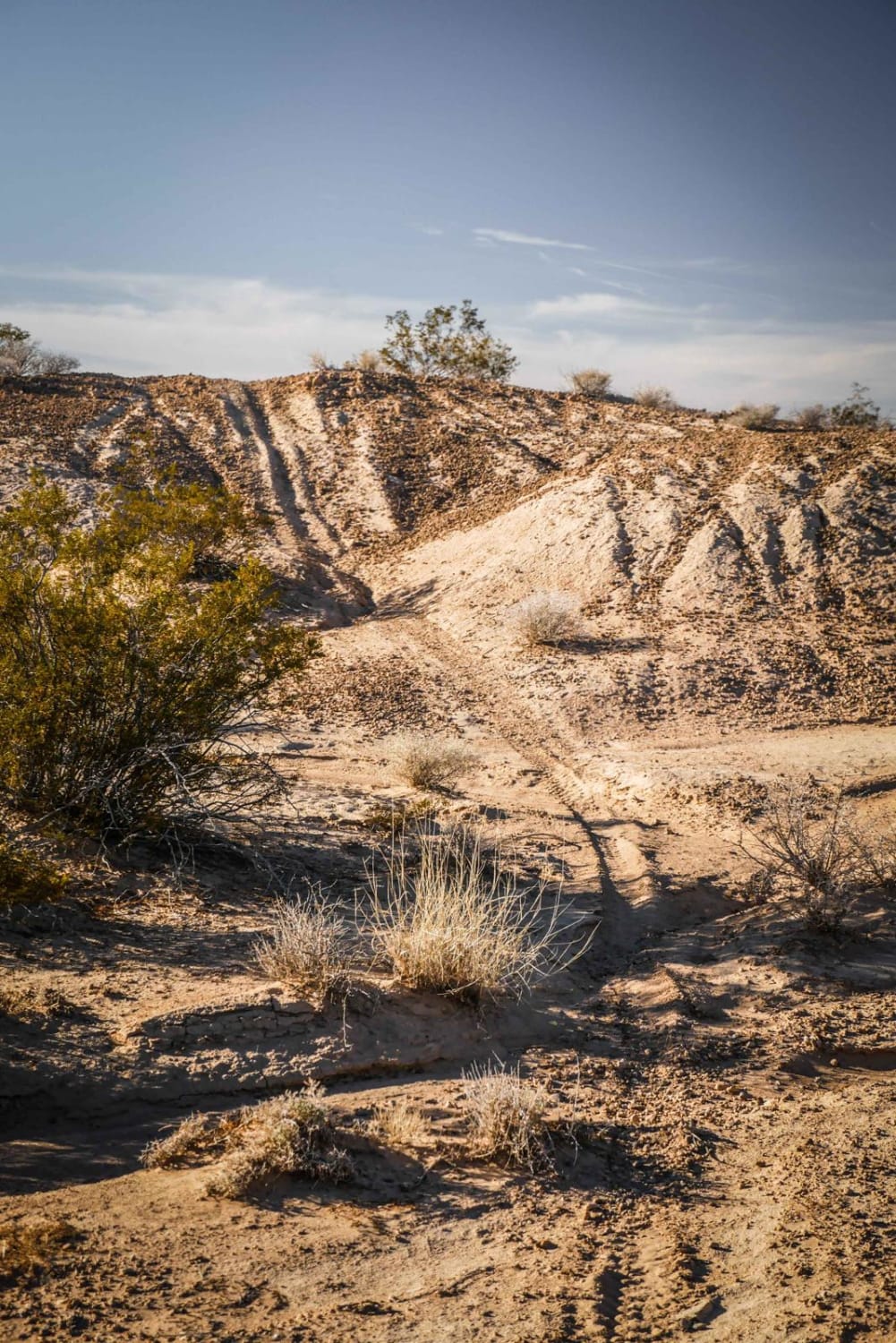 10
Trail Overview
The Andy Tk2 trail is a fast and flowy ride through a mix of soft bentonite dirt hills and hardpack single track. The trail flows up and over these hills and into ravines, through a wide open desert landscape full of small bushes and cacti. The south end of the trail begins at the intersection with the Pants Trail where Andy Tk3 ended, and continues northwest to Cathedral Canyon Road. The trail is similar in difficulty to Andy Tk3, mostly smooth and fast. There are a few deep washes that the trail crosses, and sometimes the trail drops off 4 or 5 feet into these washes. There are also some sandy wash crossings near the northern end of the trail, and one particularly big washout that must be navigated. The bentonite hills are a unique landscape and the terrain gets pretty scenic near the northern end of the trail as you can look down into these badlands.
Difficulty
This trail is easy with no notable obstacles.
History
A portion of the Old Spanish Trail runs through this area, a historic transportation route from the 1800s.
Technical Rating