The Good, the Bad and the Ugly
Best Time
Summer, Spring, Fall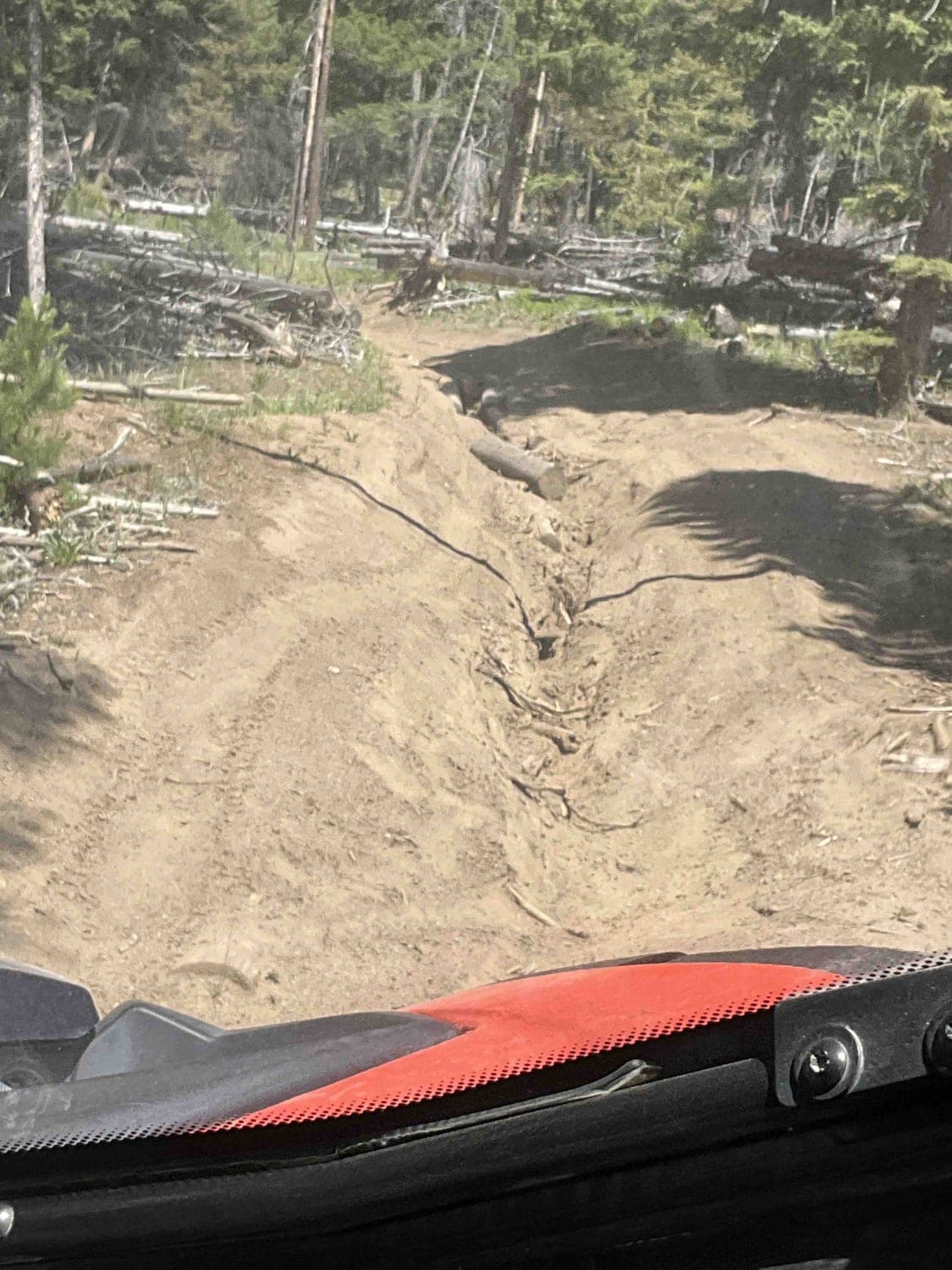 11
Trail Overview
This trail consists of steep grades, off-camber portions, washouts, erosion, rocks, and ruts. It's a narrow trail, but our 75-inch SXS fit. There's lots of downed timber in the area, which sometimes results in branches or trees over and along the trail, which might cause clearance issues on the side of the trail or above your vehicle. It's a good idea to take a chain or hand saw for possible tree/branch removal. There were a few mud puddles in areas, but after rain, the trail would be muddy and much more difficult.
Difficulty
In late July the trail has no water crossings except puddles, but the rating fits regardless. There is one rock in the trail that's approximately 3 feet high. There is a lot of erosion from spring run-off, a lot of steep grades, significant off-camber slopes and lots of other large rocks in the trail. Some of the wash/erosion areas have logs that have been placed in the bottom of the wash to help vehicles navigate the wash.
History
The Alport Mine is in the area of this trail, but has to be hiked to.
Technical Rating