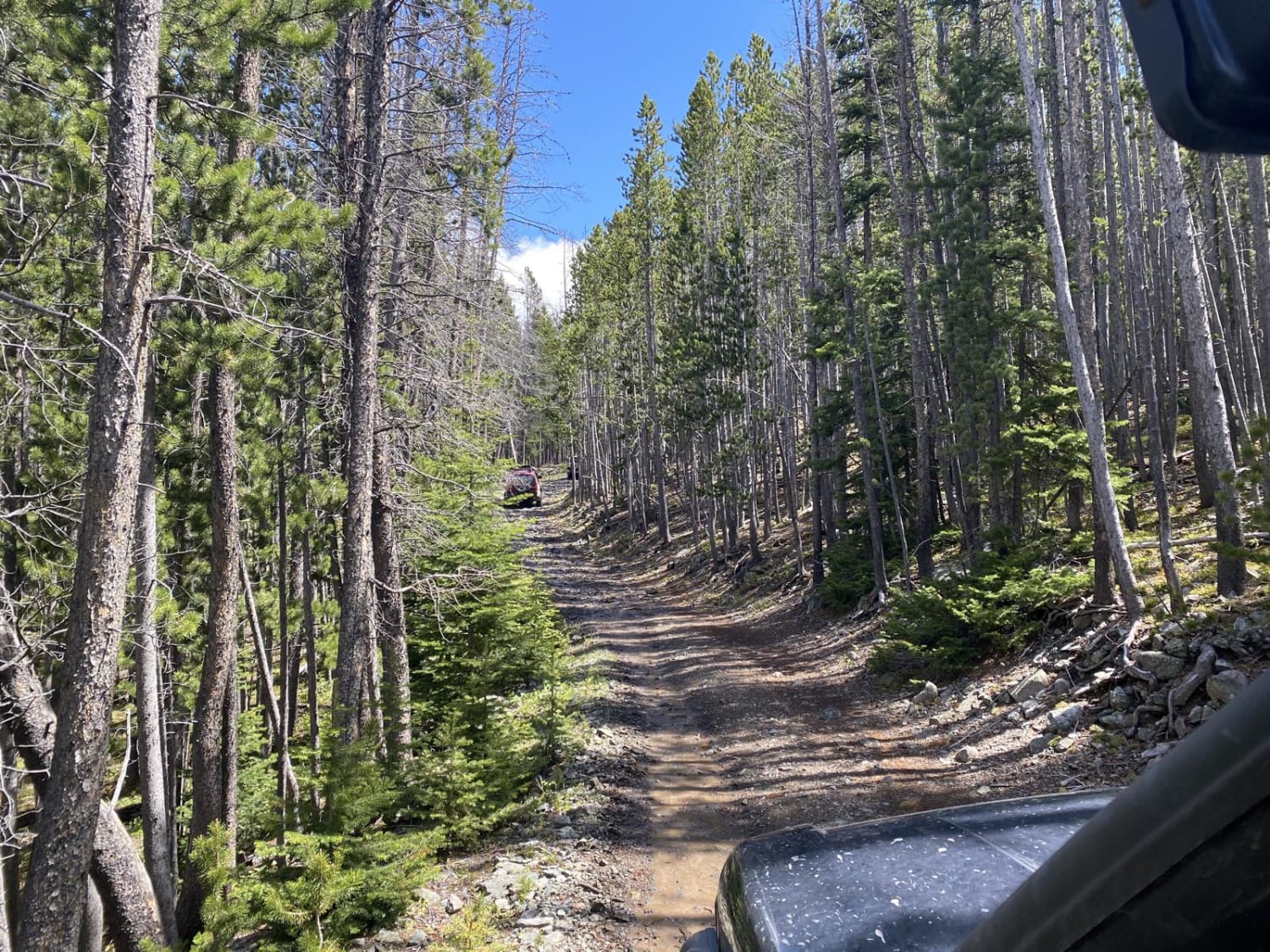 7
Trail Overview
An easy trail with gorgeous views and an old mine to explore at the top. This trail gets very narrow, with potential for pinstriping on vehicles that pass through, but the gorgeous views at the top and the mine are worth it. There are a handful of very easy water crossings that are hardly a foot deep at the height of runoff. It's mostly a bumpy, rocky road, with a handful of larger rocks that are all pretty easy obstacles for any 4x4 to bump over. Some steep grades that require a slow, steady speed, but overall a fun, easy trail. Snow in the late spring/early summer will shut you down quickly, as the upper parts of the trail are snowed in with heavy, deep snow. There are gorgeous views up at the top, and it's a quick dirt road away from Elkhorn ghost town as well.
Difficulty
90% of the trail is easy, but you'll be bumping over rocks and it is a long uphill and downhill trail. The water crossings are all short and shallow.
History
The trail used to be the route up to the skyline mine, which mined for gold and other precious metals.
Technical Rating