Pryor Mountain Road
Best Time
Spring Summer Fall Winter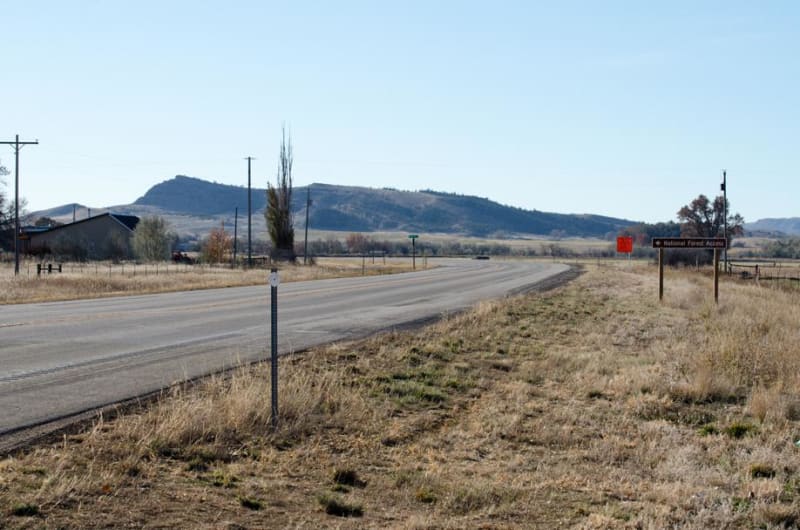 5
Trail Overview
One of the many access routes to the Pryor Mountains, is Pryor Mountain Road, south of Bridger, MT. Top off your tank in Bridger and head south. Approximately 1.25 miles south on Highway 310 after the merge of Highway 72 to Cody, WY and Highway 310 to Lovell, WY, turn left (east) on Prior Mountain Road. A National Forest Access sign will be across from the turn. Once on the Pryor Mountain Road, a forest service sign will show "Forest Service Boundary 24 Miles, Big Ice Cave 36 Miles". Continue on the paved road for approximately 2 miles until the paved road crosses the railroad tracks. The road will then turn into gravel. As the road slowly climbs towards the Pryor Mountains, there are several short trails to explore the deep red hills along the way, as well as undeveloped campsites on BLM land. Continue to follow the road for a total of 12 miles which will then come to a T at Bowler/Bowler Flats. Windmills are abundant in this area known as the Pryor Mountain Wind Project. Turning left (north) on Pryor Mountain Road will access the Big Ice Caves. Turning right (south) on S. Pryor Mountain will lead to Warren, MT. Pryor Mountain Road is well maintained and accessible by most vehicles during the dry season. Cellular coverage is available throughout the route.
Difficulty
This is a well-maintained gravel road.
Get the App
Find Off-Road Trails
Unlock more information on Pryor Mountain Road.