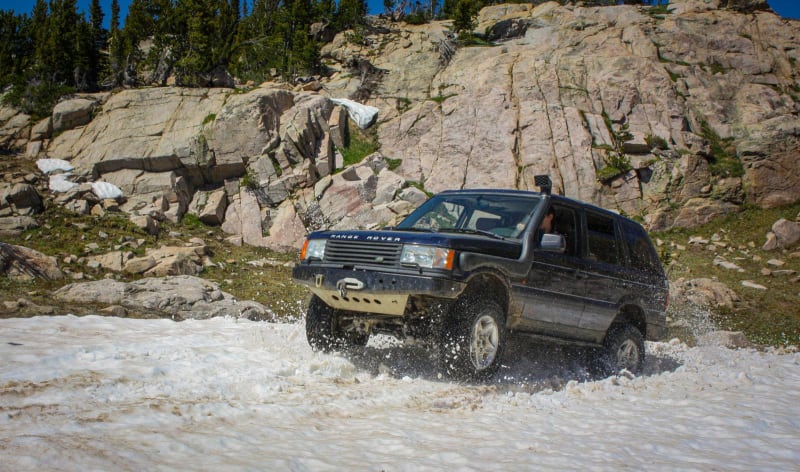 17
Trail Overview
A scenic, pleasant trail that takes you to the edge of the Absaroka-Beartooth wilderness. This trail has snow late into the summer, and it may be impassable due to snow into late July, or you may be fighting through snow fields near the top. There are a ton of lakes along the trail, perfect for camping or fishing, and a handful of medium to difficult obstacles with bypasses, or plenty of room to go around. There's a steep section full of large boulders to test your skill, or you can take the bypass that has smaller boulders. In the middle of the trail is a tight corner into a shallow water crossing that may take some 3-or-5 point turns for larger vehicles. Near the end of the trail there is a difficult rocky section that sliders would be a good idea for, or experienced spotters to get down. This trail can absolutely be done in a stock vehicle with a careful driver. At the top, about half a mile past the wilderness boundary is Goose Lake, full of golden trout ready to be fished. Overall, this a pleasant trail with a few fun obstacles, perfect for a late summer trip.
Difficulty
Most of the trail is dirt road or bumpy rocks, but there are some sections that will require more finesse and a spotter or experienced driver.
Get the App
Find Off-Road Trails
Unlock more information on Goose Lake.