Gem Peak
Best Time
Fall, Summer, Spring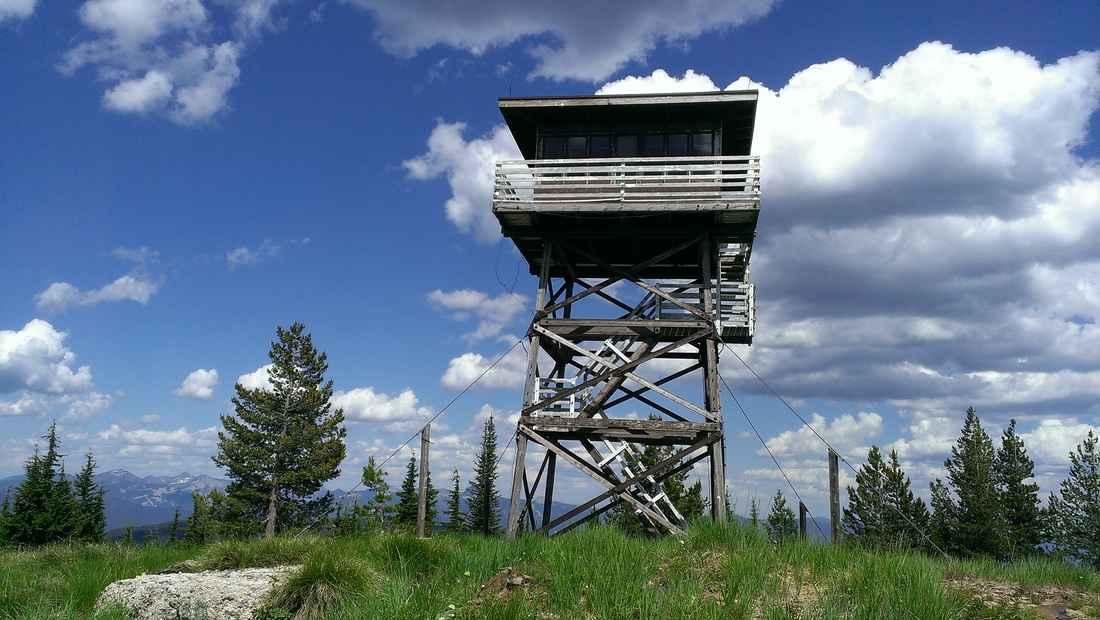 20
Trail Overview
This narrow, steep run to the top is rutted and rocky with a few loose climbs. There are excellent views, and if you're lucky, the lookout rental cabin road will be open for you to get the whole way to the top. If not, you should respect the privacy of those who rented the lookout cabin. There is one dispersed camping spot right below the gate and Two bars of LTE cell service at the top.
Difficulty
Ruts rocky, and some steeper climbs. Mostly narrow, but overall not super difficult.
History
The Gem Peak lookout is located in the Cabinet Ranger District, situated above the Clark Fork River Area at the southern end of the Cabinet Mountain Wilderness. The original Gem Peak Lookout was activated in 1921 as a "rag outfit"--a pole platform tent near a 15-foot open-platform tower. Today, the renovated structure includes a 225-square-foot cabin atop a 30-foot tower with amenities such as a wood heating stove, single beds, and of course, the incredible view of the Clark Fork River and the Noxon area. Full vehicle access depends on weather conditions, but typically visitors can drive straight to the lookout.
Technical Rating