Tennyson Hollow (West Branch) FSR 507
Best Time
Spring, Summer, Fall, Winter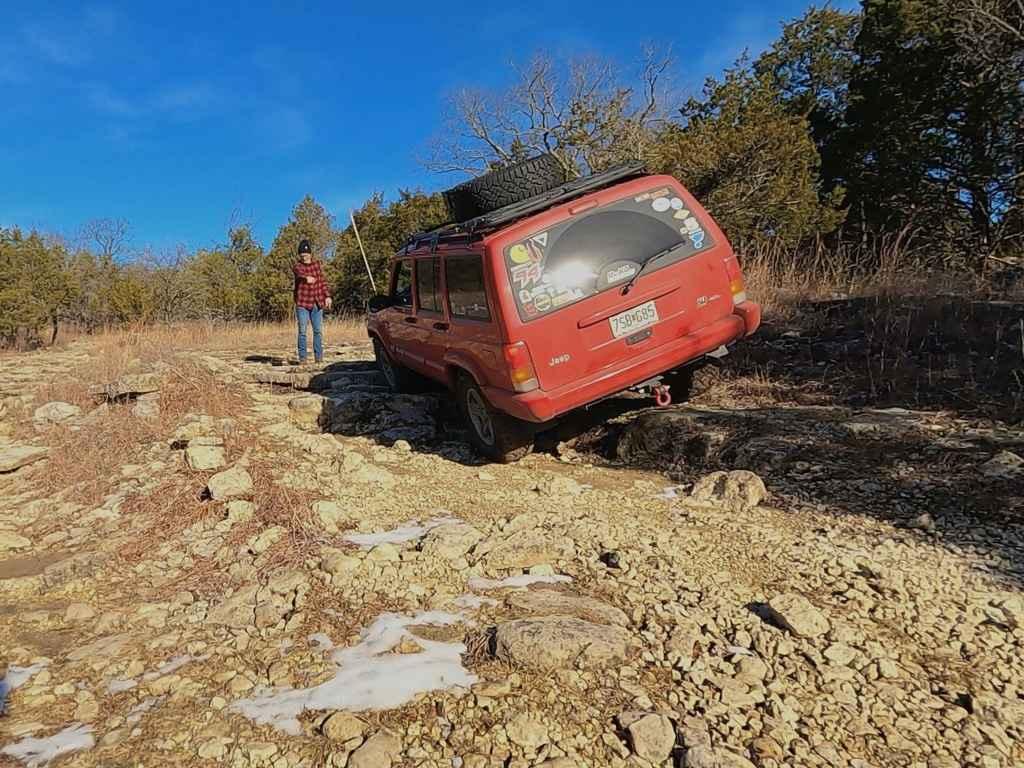 20
Trail Overview
The Tennyson Hollow FSR 507 is a trail branching off the Glade Top National Forest Scenic Byway, traversing through some of the most thrilling trails Mark Twain National Forest offers. The trail has a wide variety of terrain including 3+ foot ruts, tight trees, heavy mud hole sections, water collection holes up to 200 foot long, up to 2-foot deep creek crossings, 6" to 24" rock ledges, all these noted before being potentially off-camber, all over a mix of dirt, coarse gravel, and small rock base through its total trek. Some of the hard sections have bypasses but overall the difficulty still remains the same to pass the whole trail. The trail requires 4X4, great traction control, high clearances, and extended flex to safely accomplish, spotting outlines may be required and are advised. This trail is best approached with some former offroading experience and not alone.
Difficulty
I would say this has just a little hair on it versus the 509, and requires a little more time and planning to get over its obstacles. It features a variety of different terrain including rocks, mud, water, dirt, ledges, and all this can be amongst tight trees and potentially off-camber. This is definitely the new hardest trail I have ever been down. I tilted my Jeep the hardest to its side that I ever have on a tight turn with trees all around me, literal edge-of-my-seat type stuff, I also pushed my Jeep to new limits going over the 18" ledges, being the smallest climb possible at these ledges.
History
The Glade Top Trail is a Civilian Conservation Corps [CCC] built road which was designated a Scenic Byway in 1989. Portions of Forest Roads 147, 149, and 150 comprise the trail. The trail follows a series of ridgetops through the central glade area of the White River Hills. The Glade Top Trail is little changed from the original road constructed by the Civilian Conservation Corps in the late 1930s. For twenty-three miles, the two-lane, all-weather gravel road follows narrow ridge tops rising approximately 500 feet above the surrounding rolling countryside and overlooks and passes through many limestone/dolomite glades interspersed with open and closed woodlands. Sourced from the USDA website.
Technical Rating