Lovejoy Creek Road
Best Time
Spring, Fall, Summer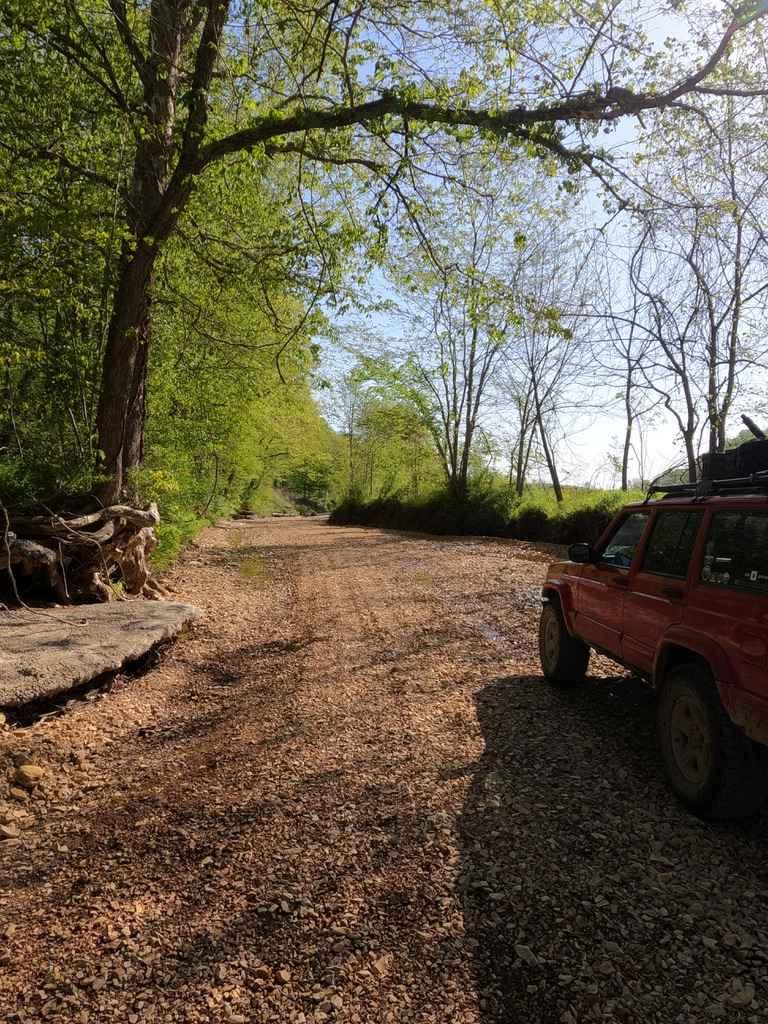 19
Trail Overview
The Lovejoy Creek Road, also known as the Cape Girardeau County Road 532, is one of the last true creek bottom roads in Cape Girardeau County. The road on both ends is maintained with gravel by the County Highway Department, but the center section still travels over the natural creek bed of Lovejoy Creek, this gives you an insight into what was once common suit across Missouri in utilizing creek bottoms as a drivable roadway, similar things can still be found out west in Bollinger, Madison, Iron, Wayne, and Reynolds counties. Just be leery of crossing this area in a downpour, evidence in the form of debris shows water to raise to levels of up to three feet over the driving surface. NOTE there are a few spots where the creek bottoms are easily accessible straight from the public traveled part of the creek bottom, but should not be traveled, due to being on Private Property.
Difficulty
The center section of the road is where the difficulty can ramp up especially if flood water is part of the equation, but on a normal dry day this road is easy to navigate as long as you aren't looking to venture off the packed sections of creek gravel if you do, the loose creek gravel can suddenly soften and cause loss of traction, and due to water current and levels being high enough to move the creek bed anytime it rains decently, the road can become new and unpredictable from day to day. Difficulty can drastically increase upon flood-worthy rain storms, the edges of the creek show signs that the water levels can reach up to 3 feet, and should not be challenged in those situations, due to the unpredictable nature of the creek bottom. On a normal dry day, the two creek crossings are right at 8"-12" deep and are very short, the bottoms may also feature small water collection spots and washouts as well.
History
In the last two decades, the northern side of Cape County has been pushing to modernize, and eliminate all the old gravel county roads by having them paved, yet this one remains unpaved and still uses the creek bottoms as part of the route.
Technical Rating