Kisatchie NF Spur Trail
Best Time
Spring, Summer, Fall, Winter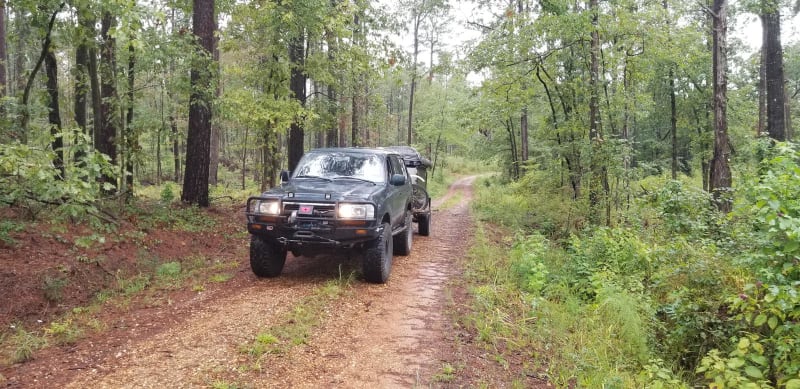 2
Trail Overview
This is a very short off-shoot road to a timber logging area. The end of the road is secluded, away from the main road and the perfect stop for lunch or a hideaway campsite away from road traffic. The road is passable by most vehicles, but does require backing up to turn around even with shorter trailers. The road can get slick when heavy rains pass through the area.
Difficulty
Basic short spur road.
Get the App
Find Off-Road Trails
Unlock more information on Kisatchie NF Spur Trail.