Davenport Bay FSR 127B
Best Time
Spring, Fall, Summer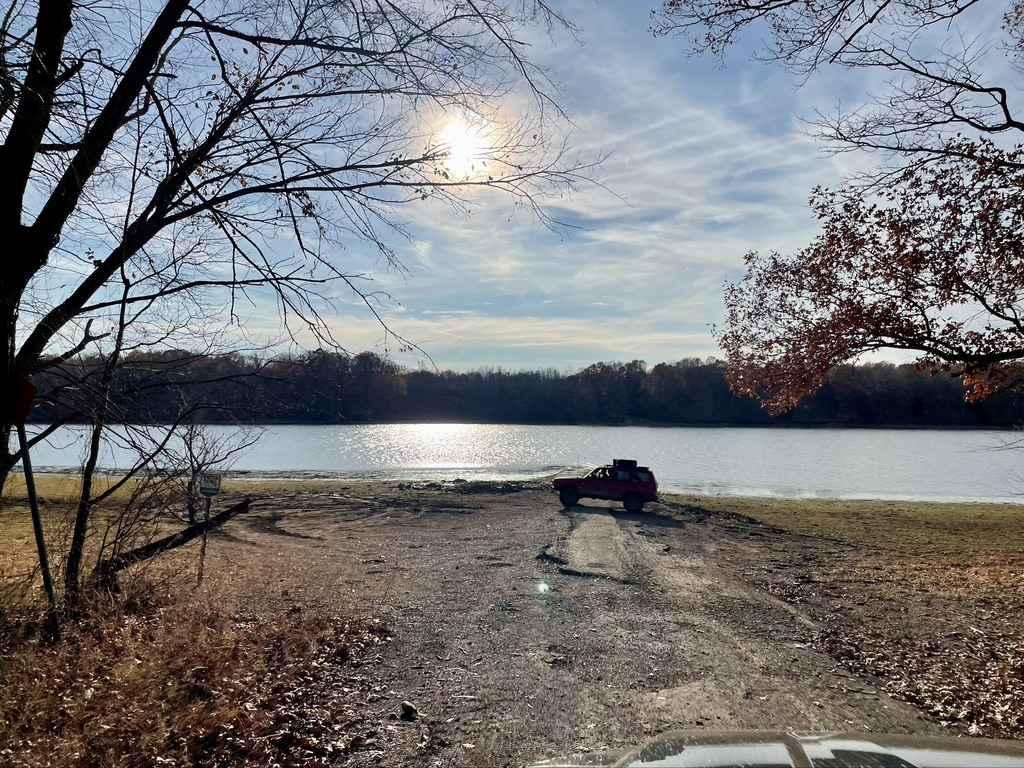 6
Trail Overview
The Davenport Bay FSR 127B is a degrading old back top road that leads to the water's edge in Land Between The Lakes National Recreation Area. The road at one point must have been a decent blacktop road leading to the water for boat launching but has degraded heavily to give a unique offroading experience where rainwater has etched sections completely away, other sections are falling apart to the consistency of large gravel, the other portion of the road is a dirty gravel approach leading from the FSR 127 to the FSR 127A. There are two easy-grade hills apart from this road. Near the water's edge at the bottom of the ramp, is an area to set up a camp.
Difficulty
This is an interesting road to experience, because it is very misleading, it's not an easy paved road it is a degraded paved road, from memory at the bottom boat ramp, there was a spot that had a ledge you had to traverse of 6" - 12" increase. Then there is gravel on top of the pavement mixed with old paved fragments. It's hard to call it paved.
History
On the hill to the right when headed westbound to the boat ramp and waters edge, there is an old cemetery on top of the hill called the Hildreth Cemetery.
Technical Rating