Trail Creek Pass 408/208
Best Time
Spring, Summer, Fall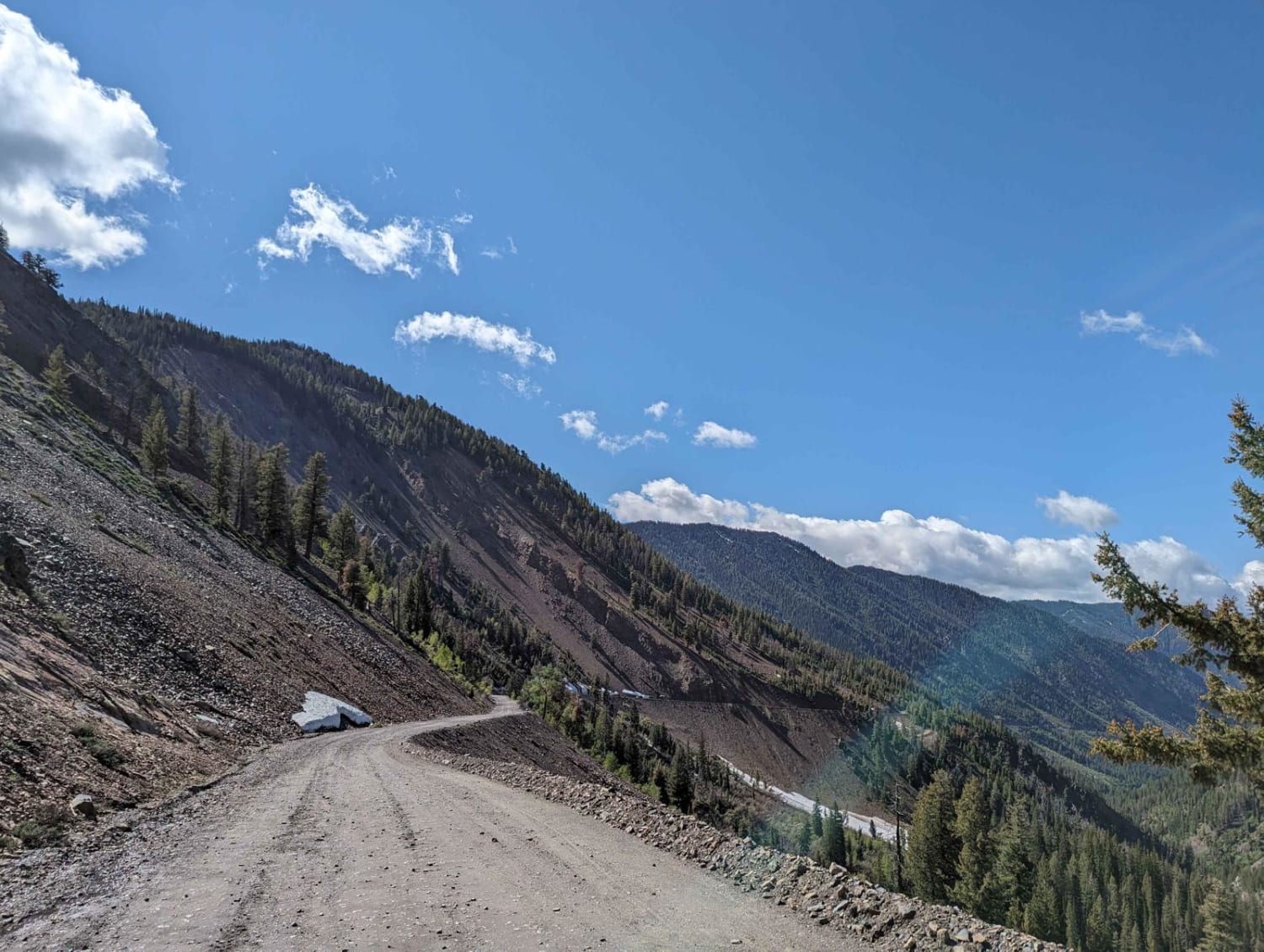 12
Trail Overview
Trail Creek Pass is a dirt road between Chilly and Sun Valley, Idaho. We ran the pass from Sun Valley up to the summit with an elevation of 7,896 Ft. The trail, starting on the Sun Valley side, is a well-maintained gravel road. As you ascend it deteriorates with snow and mud possible. The road turns into a shelf road that is occasionally one vehicle width. Compared to many shelf roads this one is mild and you'll see large fifth-wheel trailers being towed over it. If you're towing this could be considered difficult. For any normal stock AWD/4x4 this trail is an easy, but very beautiful drive. There is a turn-around loop directly at the summit for large vehicles or that towing since turning around on the pass is not possible or advisable. The pass is closed in winter and usually opens June 15th each summer. There is fuel in Sun Valley/Ketchum, but no fuel on the Chilly side. There is cell service on the Sun Valley side of the pass, but none on the Chilly side. There are more camping opportunities on the Chilly side of the past as Sun Valley is a developed resort town and ski mountain.
Difficulty
If raining or driving an oversized vehicle (with a trailer, etc) this could be considered difficult. In general, this is an easy dirt shelf mountain pass with exposure, but a wide enough trail width to accommodate passing.
Status Reports
There are no status reports yet for this trail.