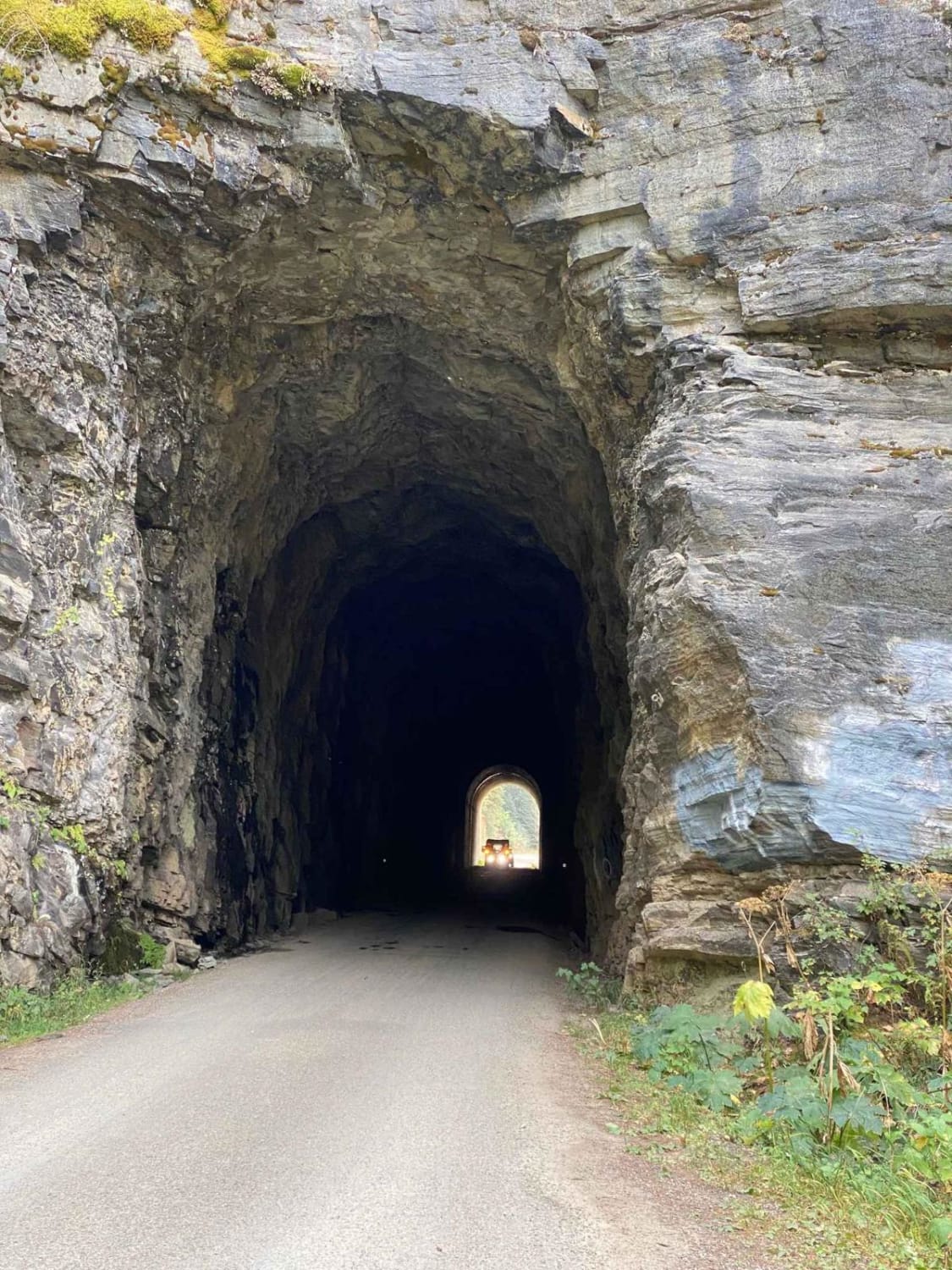 10
Trail Overview
This route takes you along the North Fork of the St. Joe River via the old Milwaukee Road Rail Grade. You'll pass through several old train tunnels and over a couple of old train trestles along the way and be treated to stunning views. This is a full-width road that is well-maintained for vehicle traffic and stays at a pretty steady grade for several miles before you leave the rail grade and work your way up to Moon Pass. You can continue on from the summit of Moon Pass down into Wallace, Idaho. A short section of the road is paved as you leave Avery but it quickly transitions to gravel, and then dirt/rock as you leave the rail grade. You may encounter shuttle buses from the route of the Hiawatha Bike Trails. The road is completely closed and not maintained in the winter and generally doesn't open until late spring or early summer depending on the weather and snow.
Difficulty
A very easy route and relatively wide, a large section of this route is an old railroad grade and well maintained.
History
About half of this road is built on the decommissioned Milwaukee Road railroad grade. This railroad operated from 1909 to 1980, taking passengers on an electrified locomotive up to the late 70s over this same grade. The tunnels and trestles are one of the highlights of this route. The rail was electrified to prevent wildfires from starting after the great fire of 1910. Avery, Idaho is a very excellent place to learn more about the history of this old railroad - there is even an actual railcar from the trains that ran this route next to the historic train depot in Avery.
Technical Rating