Dam Creek Divide ATV
Best Time
Fall, Summer, Spring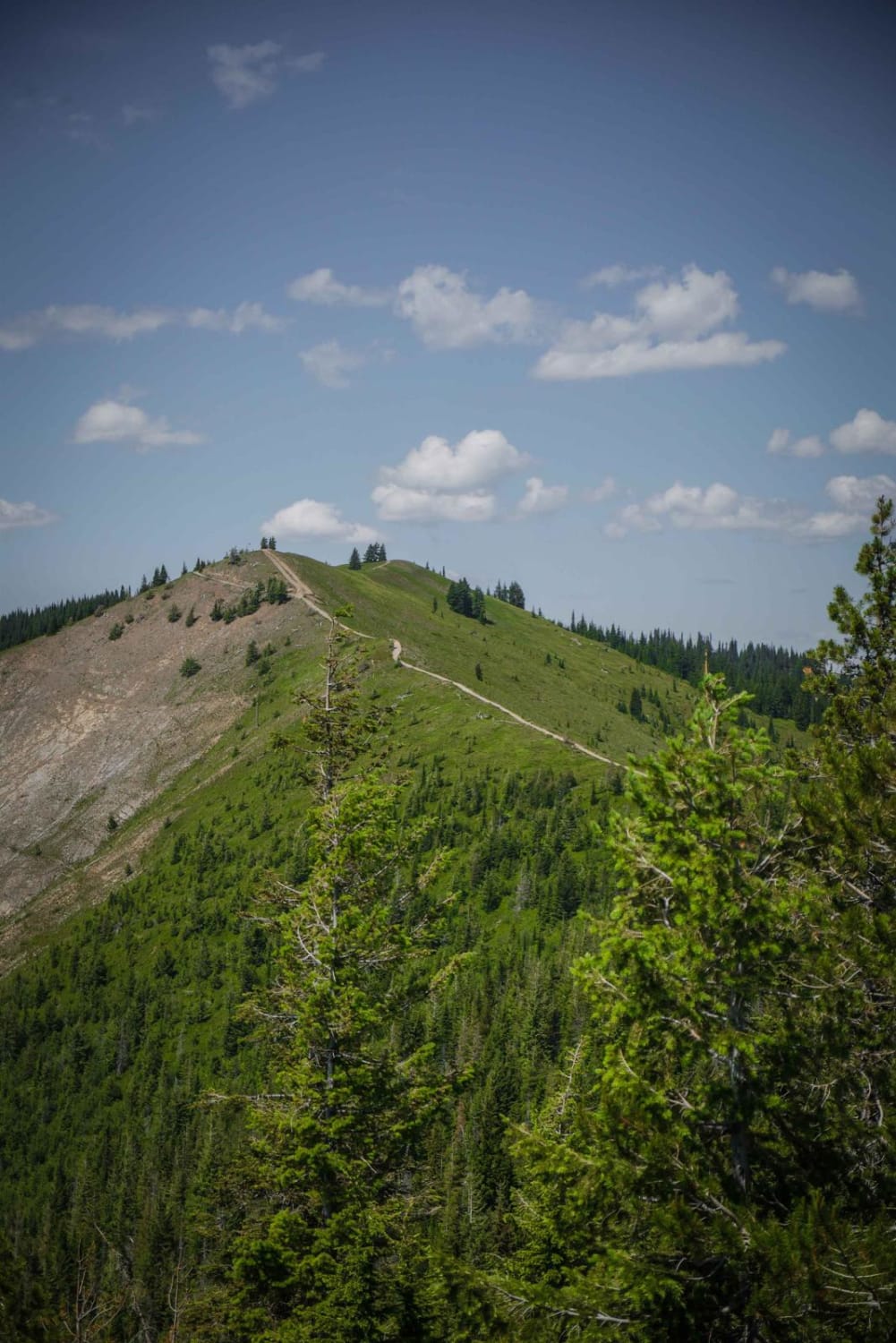 10
Trail Overview
This ATV trail is one of several easy to medium ATV trails in this area of the St. Joe National Forest, that starts on the south end from Cemetery Ridge, and goes north to the intersection with Lake Elsie Ridge. The trail is packed with dirt with tons of loose rock on the surface for the majority of the trail, making it a very bumpy ride. There are a couple of big steep hill climbs on all the loose rock. It has one big hill climb in particular that gets on top of a hill with an American flag and epic views of this national forest. The trail is two-track width, but pretty tight in all the trees with lots of tree branches that whip your hands as you ride. There are a couple of big dirt mounds with huge divots between them at the beginning of the trail that is a gatekeepers to prevent vehicles wider than an ATV from entering. You get beautiful views of the whole mountain range, and it ends at a 4 way ATV trail intersection. There are a couple of unmarked intersections throughout the trail, and there are also sometimes parallel trails on the high side and low side of the hills, but the trails end up at the same place. ATVers can make a fun loop around Elsie Lake, and access the 26-mile-long St. Joe Divide North ATV trail from here.
Difficulty
This is an easy ATV trail with steep sections and lots of loose rocks.
Status Reports
There are no status reports yet for this trail.