Antelope Bay Loop Northern Section
Best Time
Fall, Summer, Spring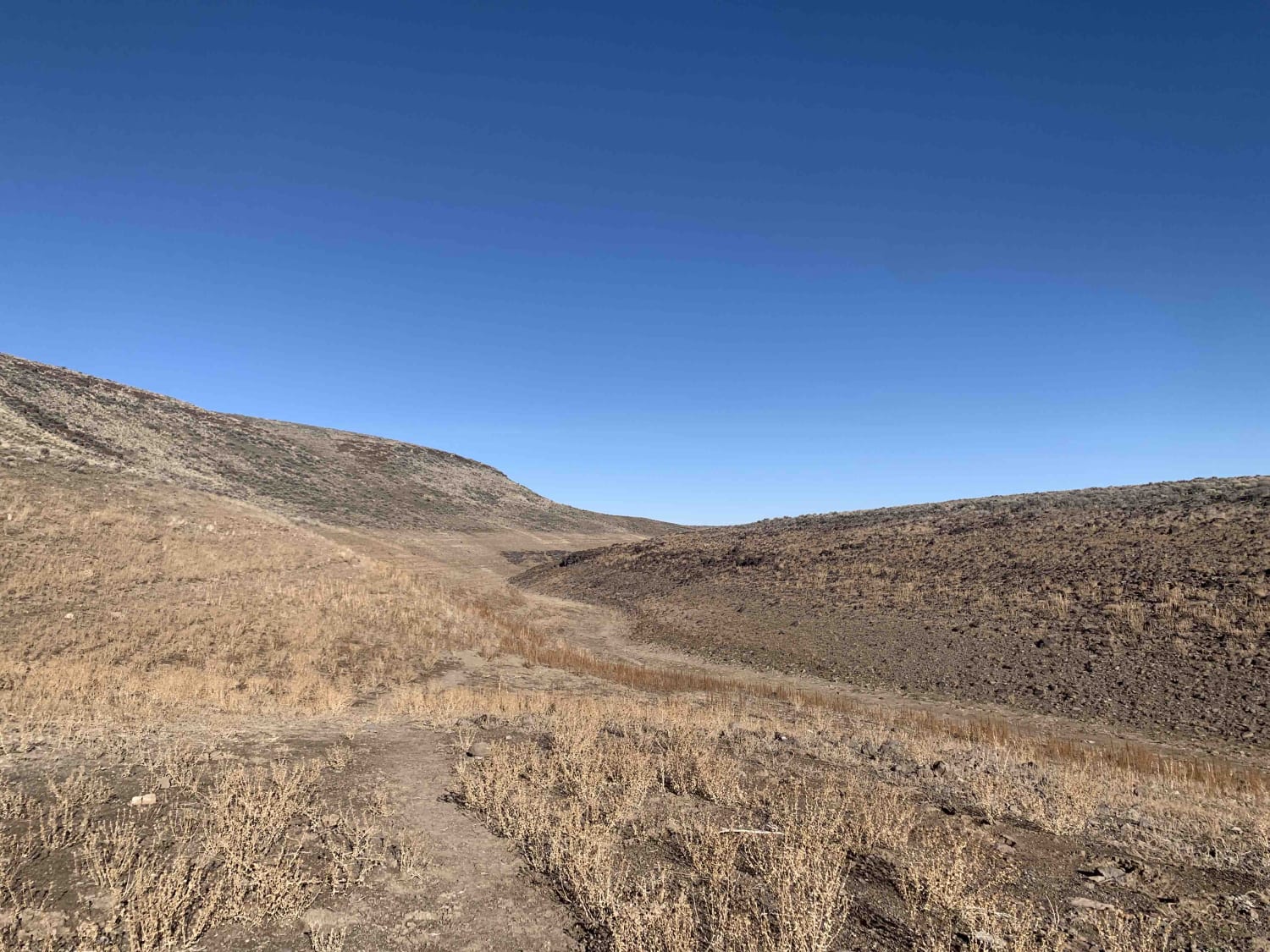 12
Trail Overview
This is the Northern section of what could be completed as a loop trail. It ends in one spot at an Overlook above the Salmon Creek Falls reservoir. The trail is on the open range, so be prepared to run into cattle. Most of the trail is easy hardpack but could be puddled or slick when wet. Best enjoyed during the dry season as there is probably no winter maintenance. The trail does get rocky near the end; sidewall damage may occur. Near the end, the trail has a Y split and the left that leads out to. The finger that way is dryer. Lots of cattle in that area to There was an electric Fence that was up in the winter blocking the southern half of the loop road. It may or may not be seasonal.
Difficulty
Mostly hard pack dirt may be impassable when wet or snowy. Some sharp rocks near the end of the trail. Careful tire placement should be used to void sidewall damage.
History
The Salmon Falls Dam was built in 1910 to provide irrigation water for farms but now is an important recreation site. The BLM operates Lud Drexler Park just above the dam. Anglers will find their prayers answered here, with plenty of brown trout, chinook and kokanee salmon, yellow perch, black crappie, channel catfish, smallmouth bass, and walleye. This is the premier walleye fishery in Idaho, and trophy catches are common. There is ice fishing in January and February, and hunting for antelope and upland game birds in season. Located approximately one mile northwest of Jackpot, NV., the Salmon Falls Creek area offers Class I and II floatable opportunities from mid-April to late June. There are level and dry areas along the river that provide opportunities for primitive camping. Great trout fishing, wildlife viewing, and rock climbing provide additional recreation opportunities.
Status Reports
There are no status reports yet for this trail.