Rock Mountain Road
Best Time
Spring, Summer, Fall, Winter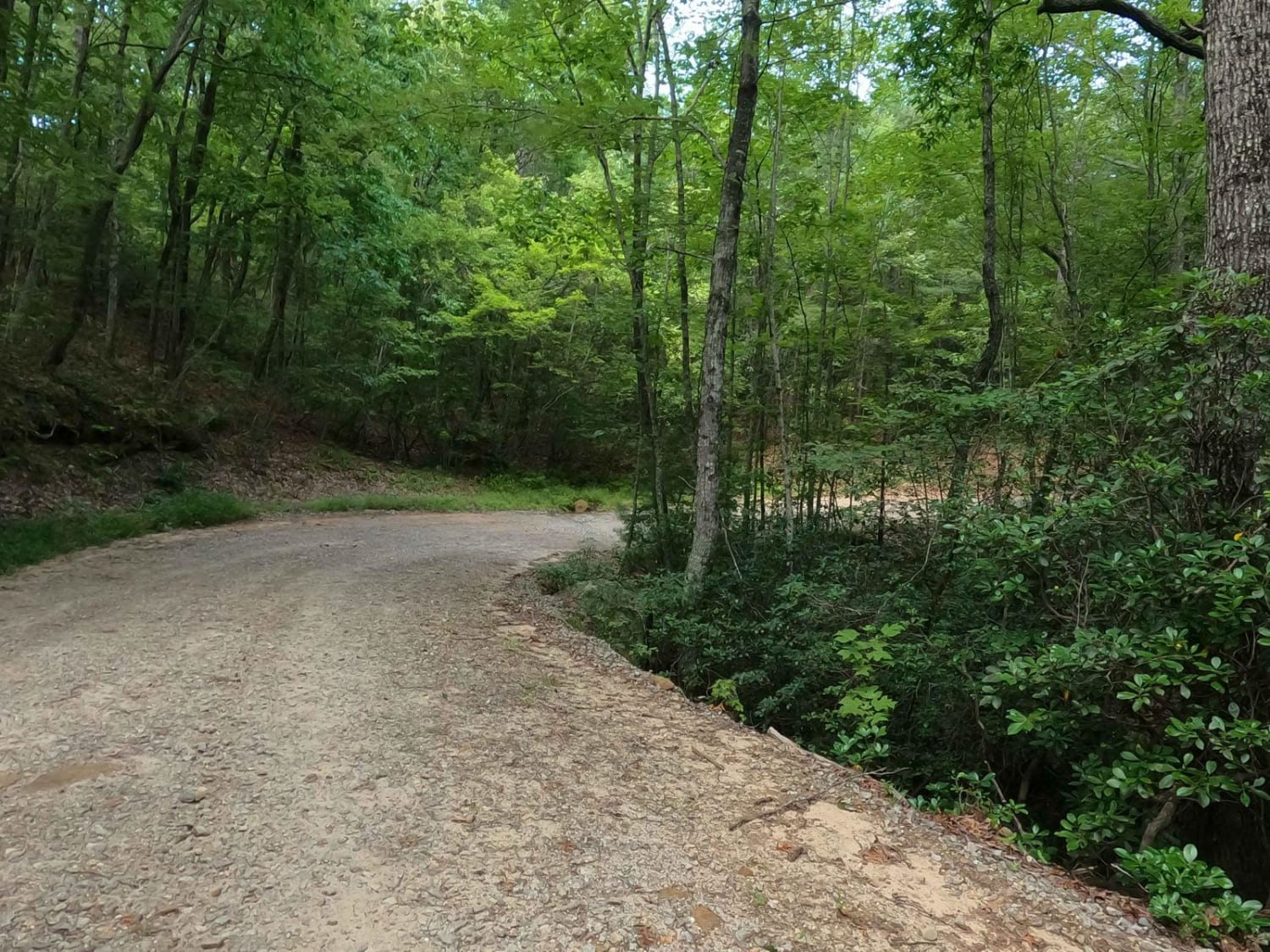 17
Trail Overview
Rock Mountain Road is a gravel road that follows alongside the Rocky Mountain within the Chattahoochee-Oconee National Forest in Ruben County Georgia. The road primarily is used as a connection between the Camp Creek Road to the north and the Jane Hurt Yarn Road to the south that takes you to the Tallulah Gorge State Park. The Road is placed at the base of Rocky Mountain going along its lower ripples and inclines, zig-zagging along water channelized runoffs, small sections of natural rock, and the treeline. It is a great road to pair with a visit to see or stay at Tallulah Gorge State Park, or to explore the depths of north Georgia and its border with South Carolina. A exploration-rich area is awaiting here, just watch for speed traps on main roads! Please respect the private properties that exist on the south end of this road, by staying on the road.
Difficulty
The Rock Mountain Road is generally easy, it would seem as a well maintained gravel road, especially throughout the warmer seasons of the year, the most terrain to encounter is natural rock sticking out at the surface and sections of erosion / water runoff coming down the mountain side. Otherwise expect the typical gravel complications of potholes, washboarding, and mounding of the road chat. All this said, it is given a base rating of 1/10 for it's simplicity, but be leery of wet conditions, in the right situations the water coming down the hill could form water collection spot on the road and definitely can fill the channels it has created in several spots along it's course, this would bump this road up easily to a 2/10.
History
Designated a State Park in 1992, Tallulah Gorge is jointly operated by the Georgia Department of Natural Resources and the Georgia Power Company through a unique public-private partnership. Located in the historic town of Tallulah Falls, the 2739-acre state park features hiking, biking, camping, picnicking, swimming, and opportunities for learning. Sourced from https://gastateparks.org/sites/default/files/parks/pdf/trailmaps/TallulahGorge_TrailMap.pdfJane Hurt Yarn, Born October 15, 1924, was a pioneering conservationist and environmentalist who single-handedly helped save thousands of acres of wild land in Georgia and around the nation. She passed on October 18th, 1995 and the Tallulah Gorge State Park interactive center bears her name to pay tribute.
Status Reports
There are no status reports yet for this trail.