Currahee Mountain Road FSR 62
Best Time
Spring, Summer, Fall, Winter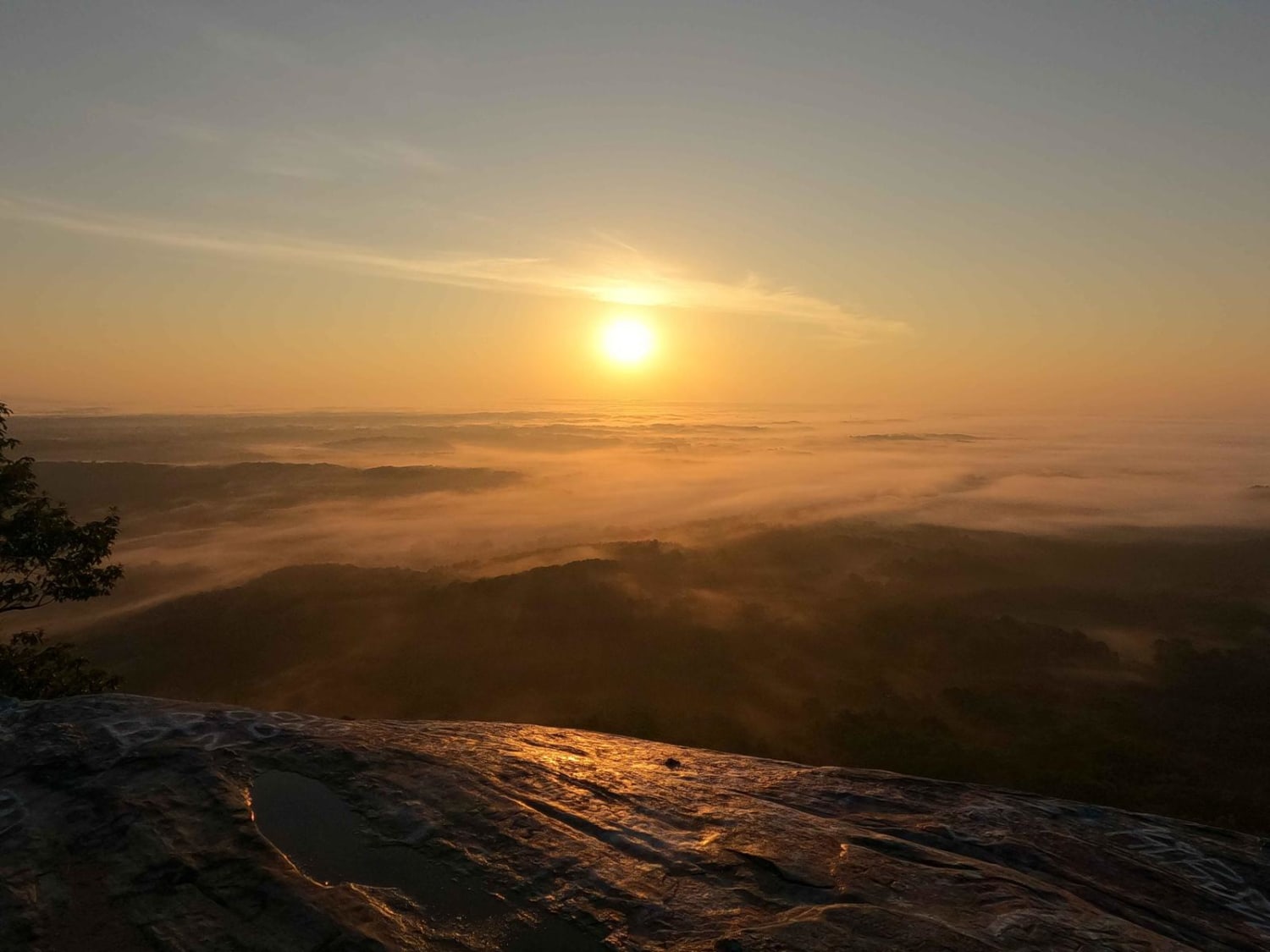 20
Trail Overview
Currahee Mountain FSR 62, is a gravel-based Forestry Road up the Northern Georgia Mountain of the same name, located within the southeastern rim of the Chattahoochee National Forest, specifically the eastern side of the Lake Russell Wildlife Management Area. The road is generally well maintained, but due to its grade can feature deteriorated surface and weather/use-created obstacles. After climbing a near 600 feet the route features a scenic overlook of the area from the bluff at the top peak (be respectful of the gated towers near the bluff). The mountain has an excellent view to the East at the morning sunrise and the low-lying land below. The road features a moderate volume of hikers and joggers alike, who enjoy the mountain road, so be considerate and careful of their presence. There is a gate near 34.54553, -83.39602 that can be used to close the trail off at the Forestry landline. Signs in the area also state there is a no fire, and no camping allowed in the area, as well as signs enforcing no graffiti at the peak.
Difficulty
The difficulty of the Currahee Mountain FSR 62 is minimal, the biggest challenge is the moderate grade going uphill to the top, some wheel spin may occur in 2wd spots where the gravel is loose, but the road seems to be very well maintained and taken care of due to the cell tower and communications at the top, but this doesn't limit the amount of erosion that will take place in between services, you should expect potential ruts and washes, possible soft sections the gravel fades to dirt, and sections of natural rock sticking out at the surface, as well as deep ditches on the side of the road. It also has the typical gravel road complications of washboarding, mounding, and potholes, so be aware and alert. Given a 1/10 for it's simplicity, but with the right circumstances could bump to a 2/10 with heavy rain, wet conditions, and water collection in the lowest valley of the road.
History
The name Currahee is derived from the Cherokee word quuwahi (quu-wa-hi) meaning "stand alone." The Mountain was heavily used by the neighboring Camp Taccoa, an US Army Paratroopers basic training camp from World War II. Among those trained at Camp Taccoa were the 506th Infantry Regiment Company E, who were later portrayed and made internationally known in the 2001 HBO series "Band of Brothers". Part of the training at Camp Taccoa for the paratroopers was running up and back down the Currahee, creating the motto and quote "Three miles up, three miles down."
Status Reports
There are no status reports yet for this trail.