267 - Otter Camp (344)
Best Time
Summer, Fall, Winter, Spring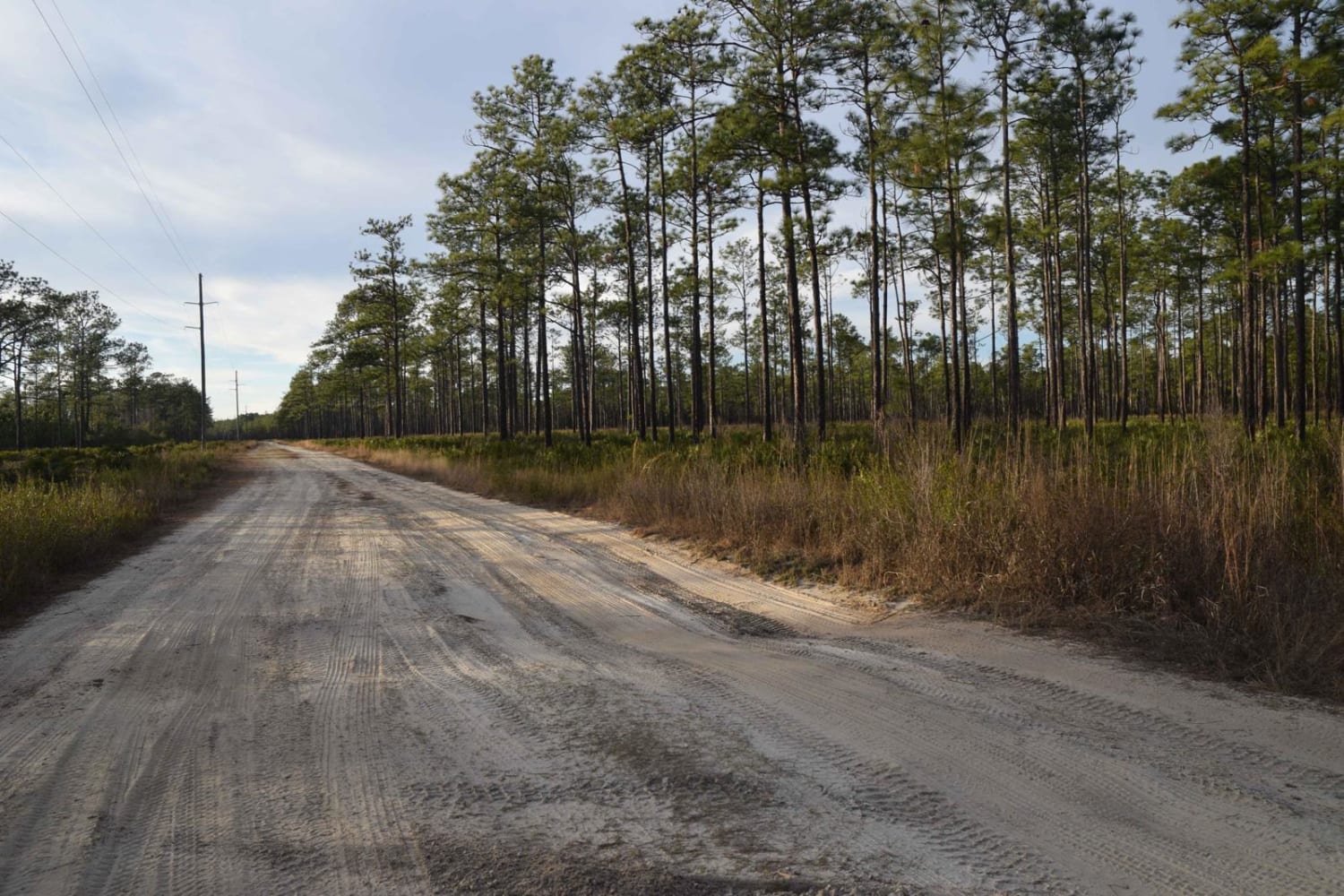 6
Trail Overview
Cutting through pine forests and palmetto fields, this trail begins with hard-packed clay roads followed by hard sand. The first half of the trail is mostly flat with potholes while the second half contains some larger pits which were dry at this time but are likely to become filled with water and mud after rain. There are some paths adjacent to the main trail which feature mud and deep ruts for those looking to get some mud on their tires. After passing Buckhorn Hunt Camp, there was no other traffic on the trail.
Difficulty
Very easy when dry, and safe for most 4WD and high-clearance 2WD vehicles. After it rains, there are likely to be medium-sized water crossings, but these should be mostly avoidable.
Status Reports
There are no status reports yet for this trail.