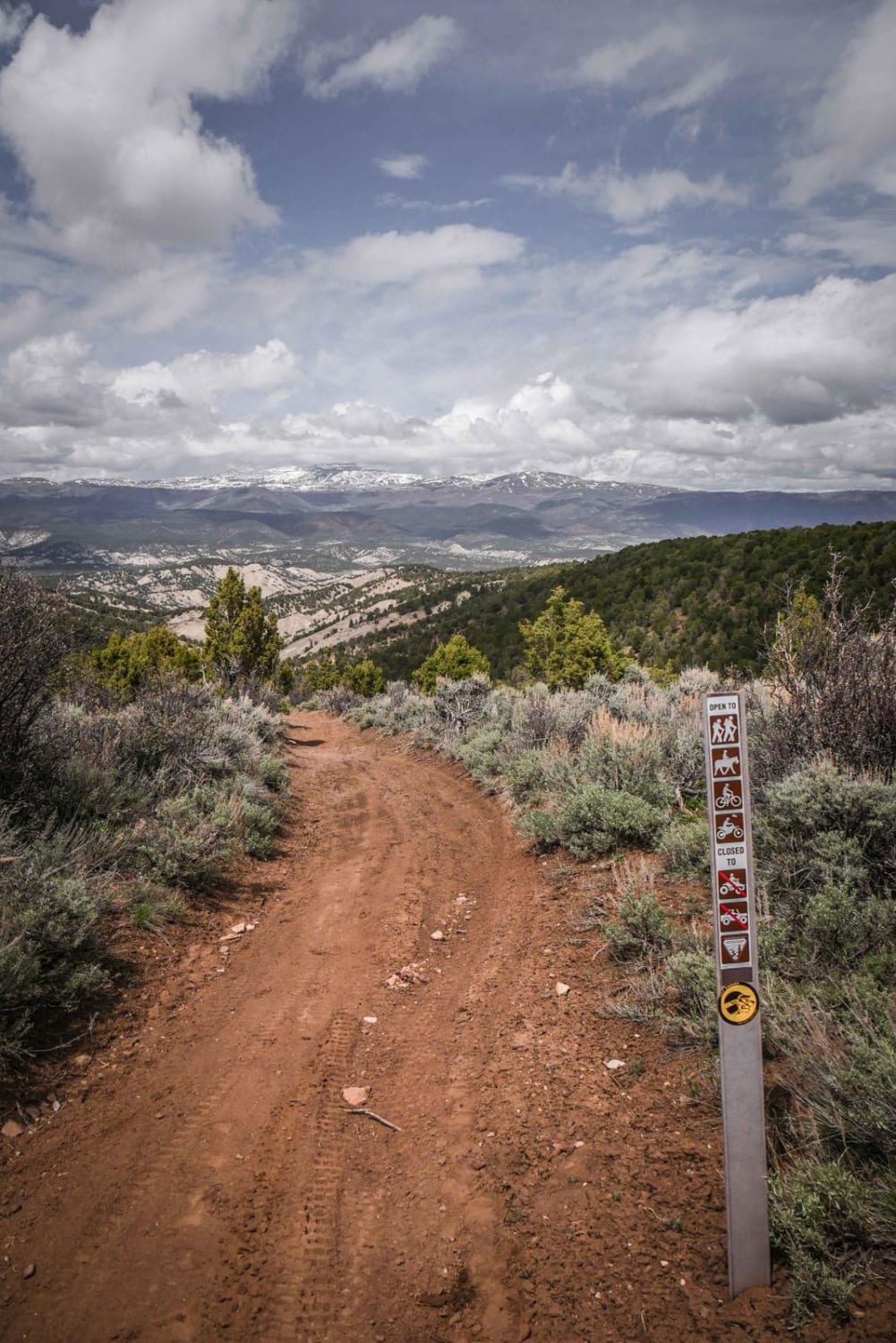 8
Trail Overview
Tick Alley is a fun single track in the Hardscrabble Trail system by Gypsum, Colorado. From the south end of the trail, it drops almost 1000 feet over 2.5 miles. At the intersection with Itch trail, it starts on a road-width trail close to ATVs and Jeeps, then comes to an intersection with the Yellow Chair, an old chair that has been sitting in this area for years. The trail on the right is mountain bike only. Follow the left trail to an intersection with Tick Alley and Fast Times. From here it's a steady downgrade the whole time until it drops into the sagebrush valley below. The downhill is loose and rocky compared to some of the other trails in the area that are more smooth. The downhill is also on a ledge the whole time, but is a wide ledge, so the exposure is not too bad. At the bottom of the downhill, the trail continues through the valley and side hills on some small dirt hills with moderate exposure in spots. It comes to a tee indicating left to access Hockett Gulch, and right is mountain bike only. Follow the left for Hockett Gulch to finish the Tick Alley trail. The last segment parallels above a ravine and under power lines on a wider trail with big whoops before ending at Hockett Gulch.
Difficulty
Tick Alley is an overall easy trail. The most difficult part of the trail is the steep and loose rocky hills. There are no major obstacles and mild ledge exposure.
Status Reports
There are no status reports yet for this trail.