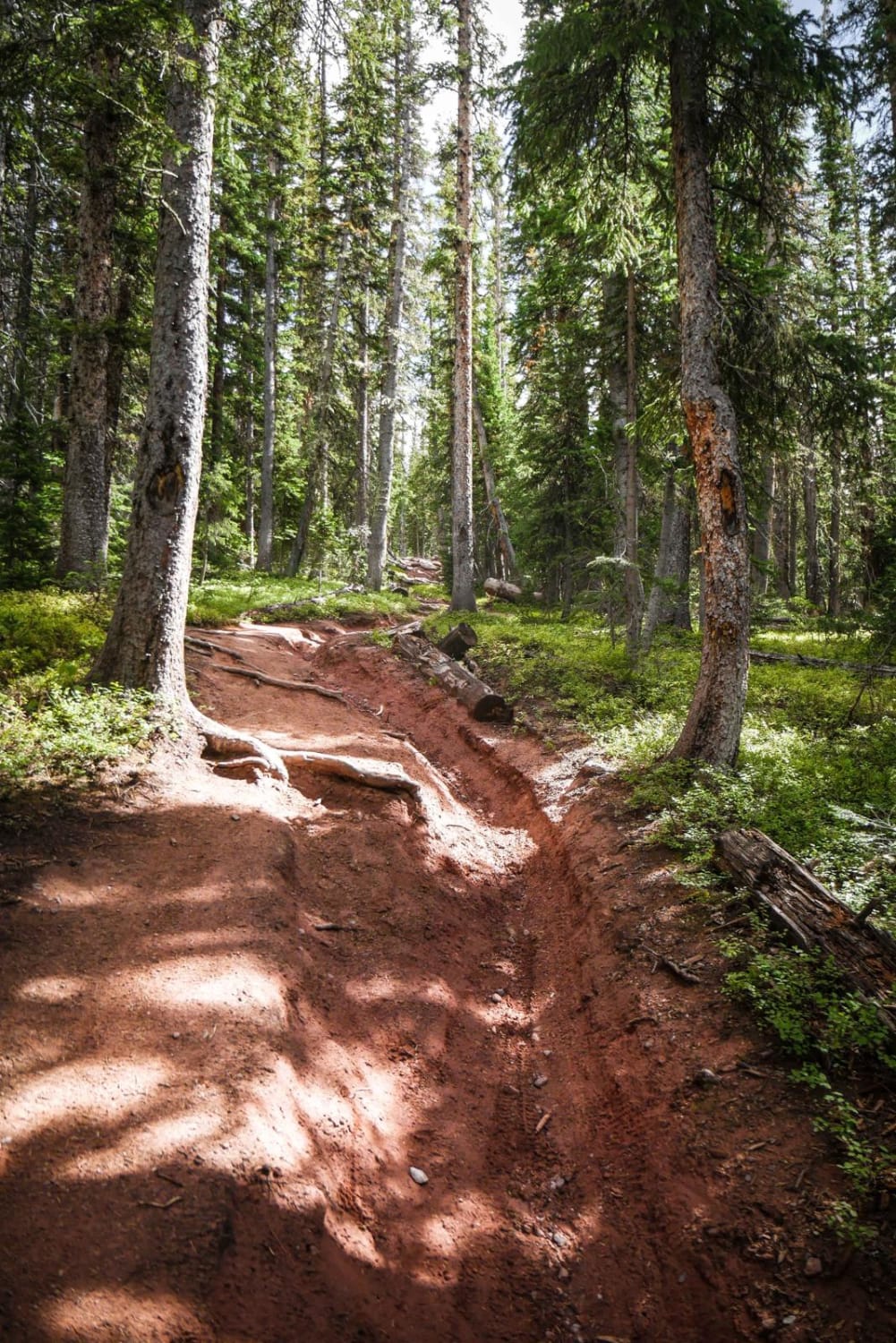 15
Trail Overview
Teocalli Ridge is designated by the Forest Service as downhill only for motorized use (north to south). Thus it's all downhill, with tons of big and little drop-offs created from big roots that run across the trail. There's lots of erosion on this trail, creating ruts, troughs, and steep drop-offs. The entire first half of the trail is in the pine trees, so it's shaded with moisture in the trail and good traction. As you lose elevation, you get into a drier terrain in the aspen trees, and it starts to switch back down the hillside. The switchbacks aren't too difficult or rocky. They're relatively wide and easy, but there is one really exposed switchback and section of trail where the side of the mountain is a very steep drop off to your side. There isn't much exposure on the rest of the trail though as it's a pretty wide trail the whole time in the trees. This is a very popular mountain bike trail, please be respectful to other users. You must access this trail through West Brush Road and the Teocalli Mountain trail since there is no uphill traffic allowed.
Difficulty
This is an intermediate dirt bike trail due to many root ledges and steep descents, and one very exposed switchback.
Status Reports
There are no status reports yet for this trail.