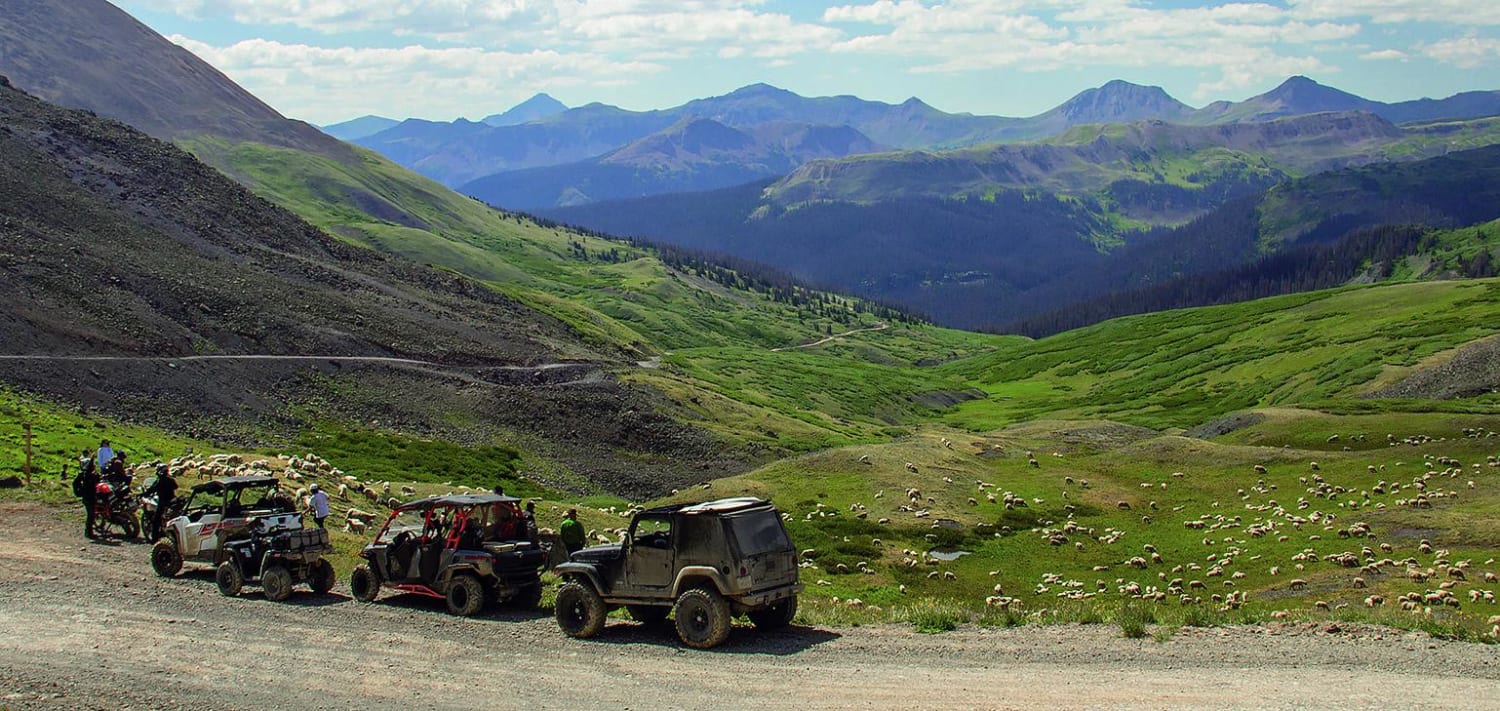 4
Trail Overview
This area has a ton of mining history and includes stations along the route that explain the main points. Buffalo Boy Tram House and Kite Lake are the main features here. If you have time, take a tour of the Old Hundred Gold Mine. The road is open year round, but closures can occur during spring when it tends to get muddy.
Difficulty
Moderate. Mildly rocky and steep in a few places but suitable for aggressive high-clearance SUVs with low range. Pole Creek can get quite deep in the spring. The side trip up to Buffalo Boy Tram House is steep and narrow. The road to Kite Lake can get muddy, narrow, steep and rocky.
History
Howardsville Townsite is located just north of the start; however, an active mining company now occupies this area. At its peak in the 1870s, Howardsville had about 30 buildings and 150 people. It had its own post office until 1939 and was Silverton's major rival for many years. The ore bucket that hangs over the road as you climb towards Stony Pass is part of a cable and tram system that starts at the Buffalo Boy Tram House. Stony Pass was once a major supply route between Del Norte and Silverton. In 1882, the Denver and Rio Grande narrow gauge railroad was completed into Silverton and Stony Pass was abandoned.
Technical Rating