Red Cone
A trail for the most experienced off roaders.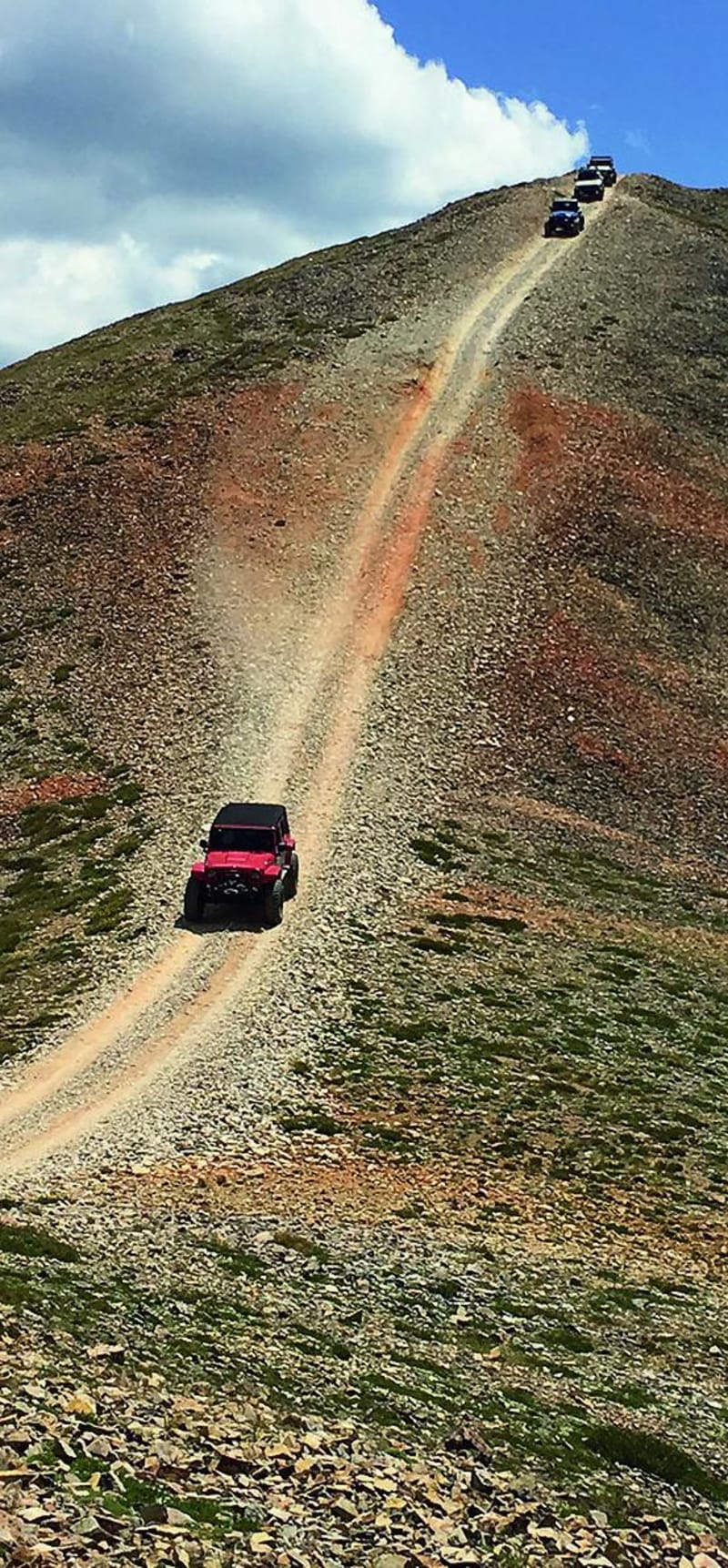 10
Trail Overview
An extremely steep downhill section at the end of this trail requires extreme caution by a seasoned driver. Your passenger can enjoy some amazing scenery while you navigate the trail. You should be in the lowest gear and stay off the brakes as much as possible.
Difficulty
Difficult. South end of trail winds steeply uphill through the forest with intermittent rocky and muddy sections. The climb continues above timberline to the very top of Red Cone. At that point, if you don't like what you see, you can turn around. Don't descend if BOTH sides of Webster Pass are blocked by snow. You'll be boxed in with no place to go. Vehicles with a moderate lift can do it when clear.
Technical Rating