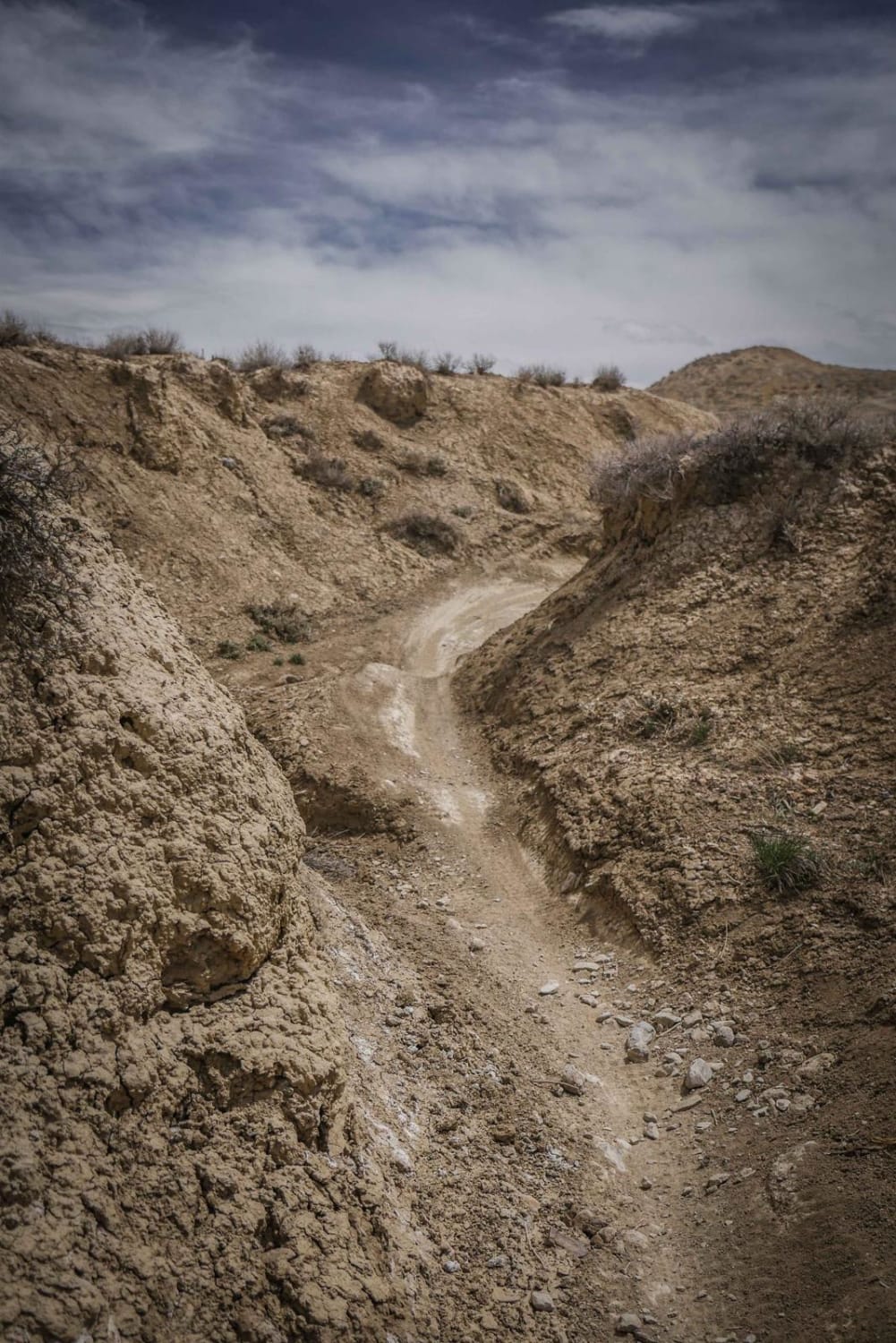 5
Trail Overview
Mystery Ditch is a fun twisty ditch trail with very tight curves and banked corners. The trail rides through the bottom of a dirt arroyo with dirt walls several feet high. The trail is overall easy with no obstacles and barely any rocks. You can get going fast in the ditch if you can keep up with the curves, and you feel like you are in Star Wars with the banked corners and sections of wall riding. You have to ride the wall of the ditch in sections where the dirt has eroded away at the bottom of the arroyo. Exit the ditch after less than a mile, and climb up the nearest mesa on a narrow single track with a wide sweeping switch back to where the trail ends. That last section of the trail has some loose rock but is easy, and the trail is easy to follow. The trail ends at an intersection with Moonlight Mesa. This is a fun easy trail and can be ridden within a bigger day loop with some of the surrounding trails that are more difficult.
Difficulty
Fun easy trail with no obstacles.
Status Reports
There are no status reports yet for this trail.